Uist Forest Retreat - In the news....
Uist Forest Retreat opened for guests in August 2018. In the short time since we began building the retreat and then welcoming our guests, we have been delighted to be mentioned in a number of publications, including; The Sunday Times, The Herald, The Guardian and the BBC. See below for some of our achievements so far.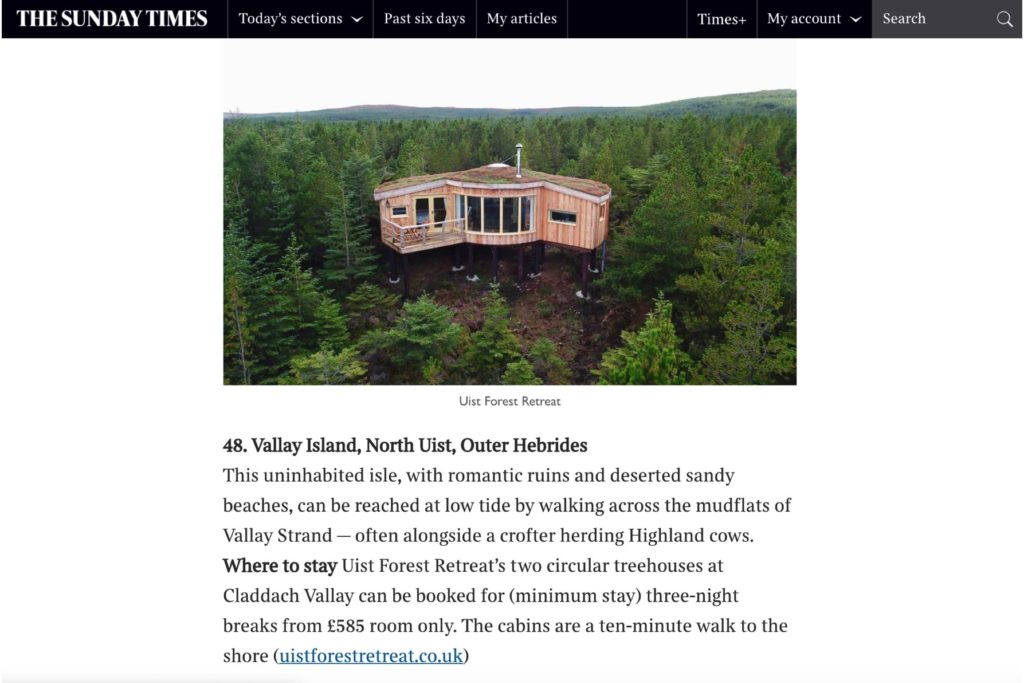 The Times 19th April 2019
'50 best secret beaches in the UK
From hidden coves in Cornwall to wild shores in Scotland, we reveal where to go to escape the crowds — and where to book a room near by'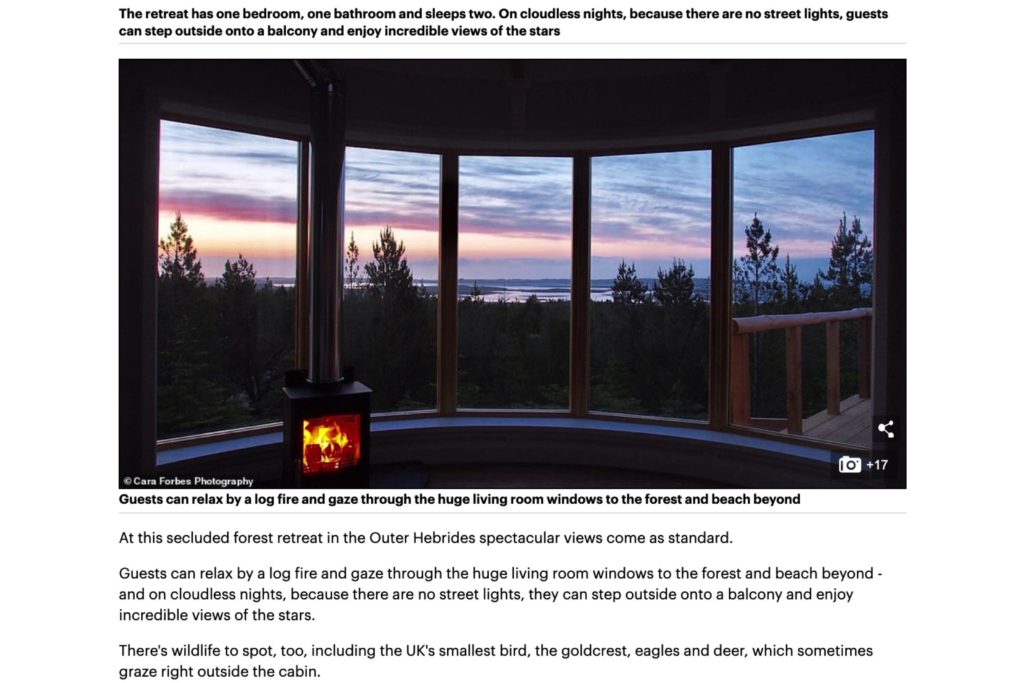 AirBnB / The Daily Mail 29th March 2019
'They're all glass acts! The jaw-dropping Airbnb properties that let the light stream in'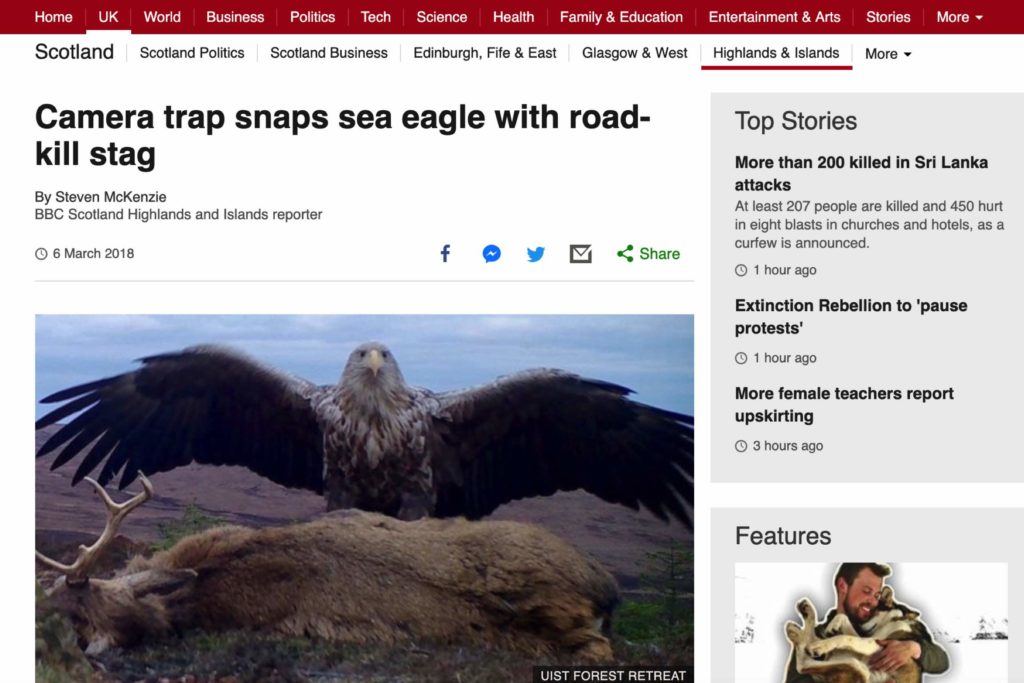 The BBC 06th March 2018
The BBC spotted our image and asked if they could share it on their website, we were delighted for it to be seen here.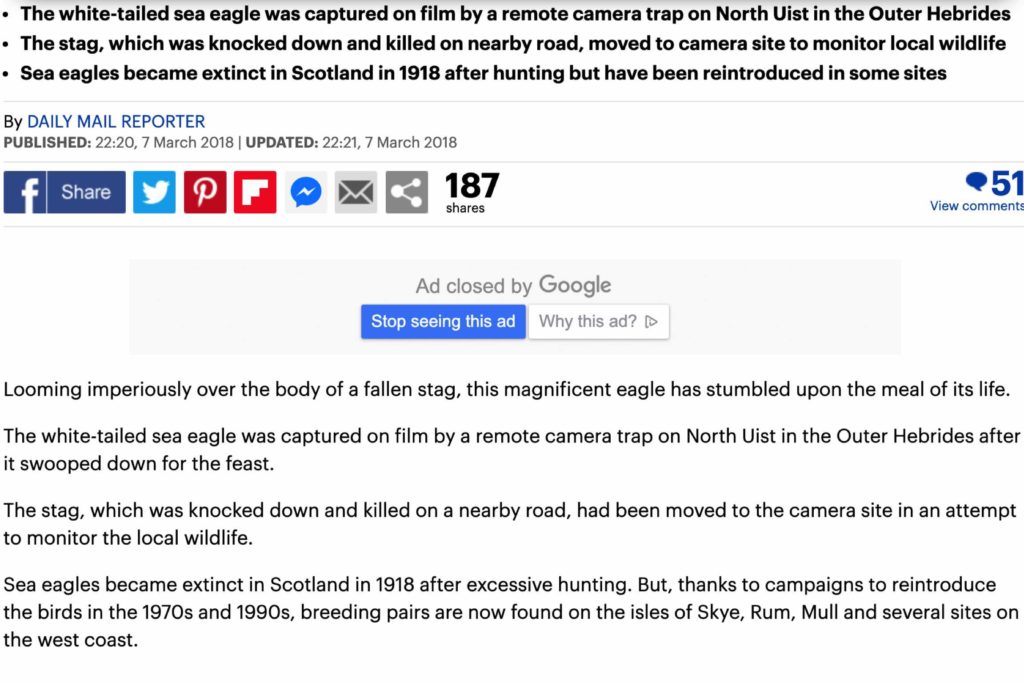 Daily Mail 07th March 2018
The eagle image goes viral…. We didn't offer permission to any of the tabloids to print the image, in fact we stopped answering their persistent calls in the end. They went ahead and printed it anyway….!