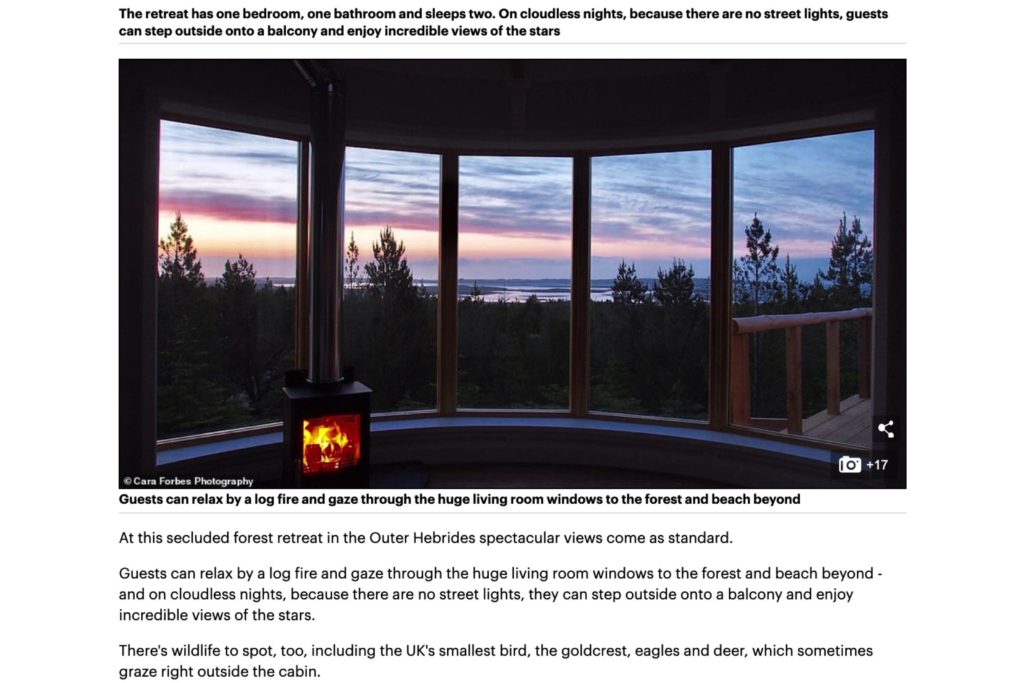 AirBnB / The Daily Mail 29th March 2019
'They're all glass acts! The jaw-dropping Airbnb properties that let the light stream in'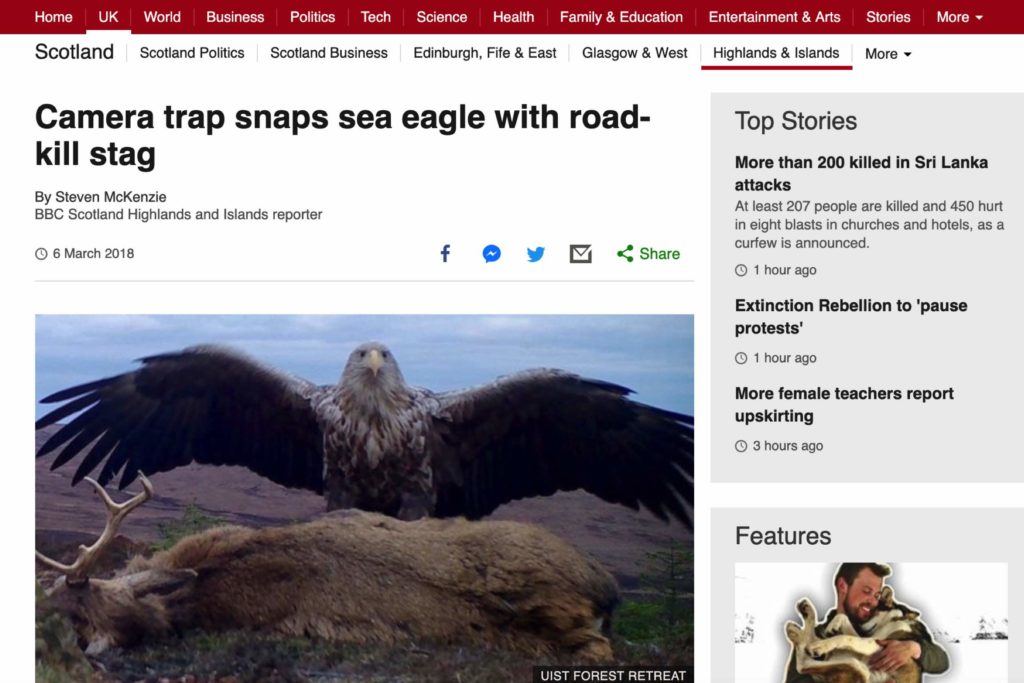 The BBC 06th March 2018
The BBC spotted our image and asked if they could share it on their website, we were delighted for it to be seen here.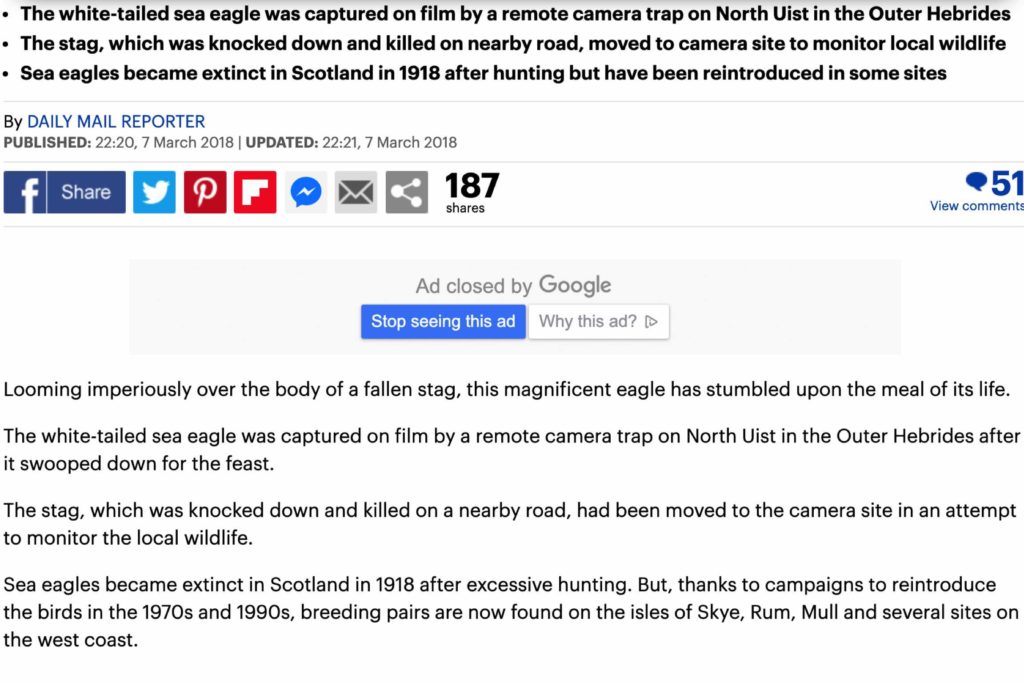 Daily Mail 07th March 2018
The eagle image goes viral…. We didn't offer permission to any of the tabloids to print the image, in fact we stopped answering their persistent calls in the end. They went ahead and printed it anyway….!