Our location is unique in the Outer Hebrides for it's mix of forestry and long sandy beaches.
Nestled within sheltered forestry yet having magnificent views and access to Claddach Vallay strand and Vallay island, the stunning machair, beach and ocean. This is a designated National Scenic Area and really is a joy to explore. See below for some of our favourite things that you can do during your stay. 
The forest is by the committee road , one of the most popular stops on the RSPB bird of prey trail
 where you have the opportunity to glimpse examples of all of the bird of prey species breeding in the Outer Hebrides.
The UK's largest bird the white-tailed eagle can be seen, as well as many other raptors such as the long and the short eared owl, hen harrier, merlin and golden eagle. 
From raptors to small birds we are also fortunate to have the smallest bird in the UK, the gold crest live here too, a tiny bird weighing the same as just a twenty pence piece! 
Within the forest you will find a small population of red deer and you may just see them wander past the cabins on occasion. In autumn time the rutting season is quite spectacular with the sound of the stags roaring around the forest as they look to out-roar their neighbours and secure their mate. Please be aware the sound of the 'stag party' can continue through the night and their goal is to be loud!
Balranald RSPB Nature Reserve is a short drive away and is a haven for birds such as the corncrake, cornbunting and turnstone. The reserve has a visitor centre and if you visit during the summer months you can enjoy a delicious crab roll and some home baking at The Dunes Catering Cabin.
For other birdlife including Little terns you can walk to the nearby Vallay island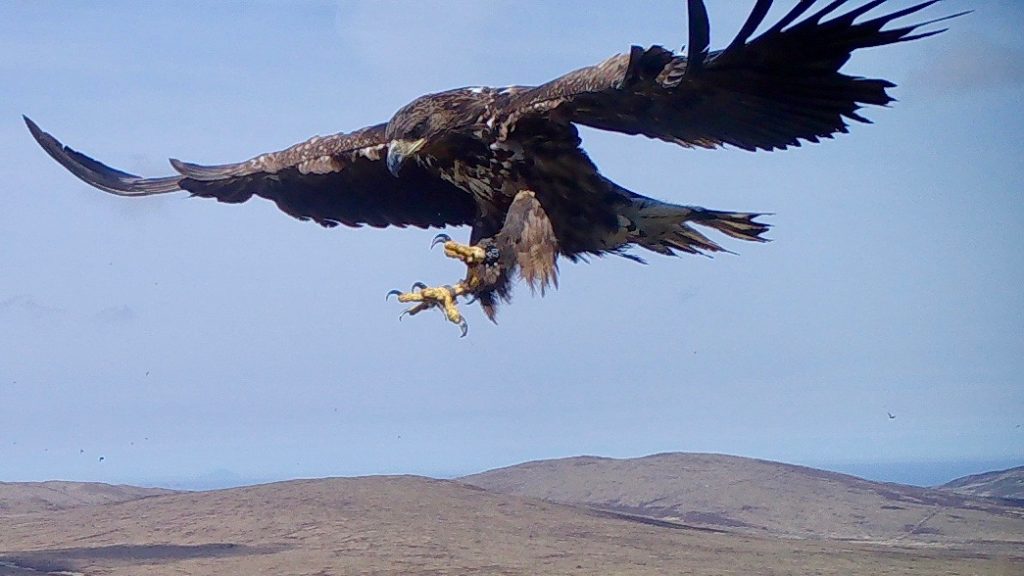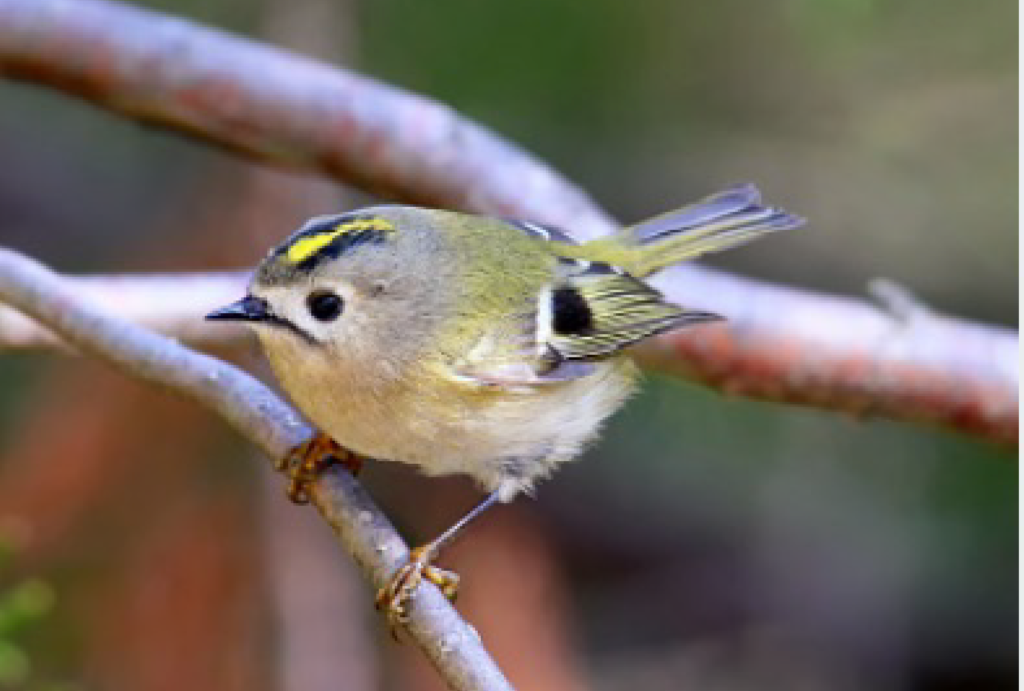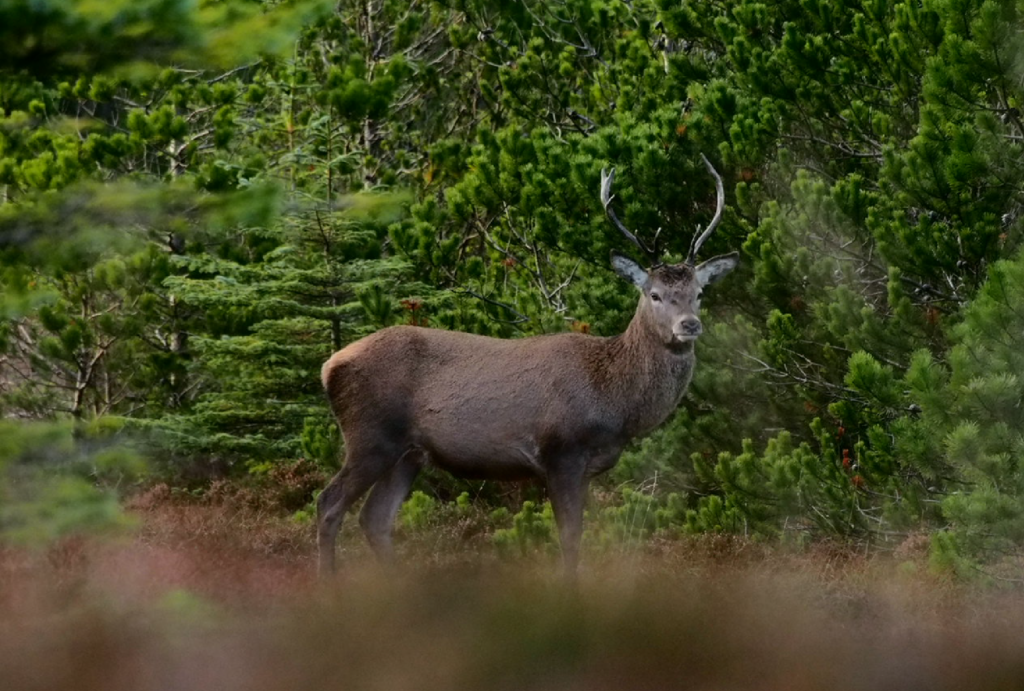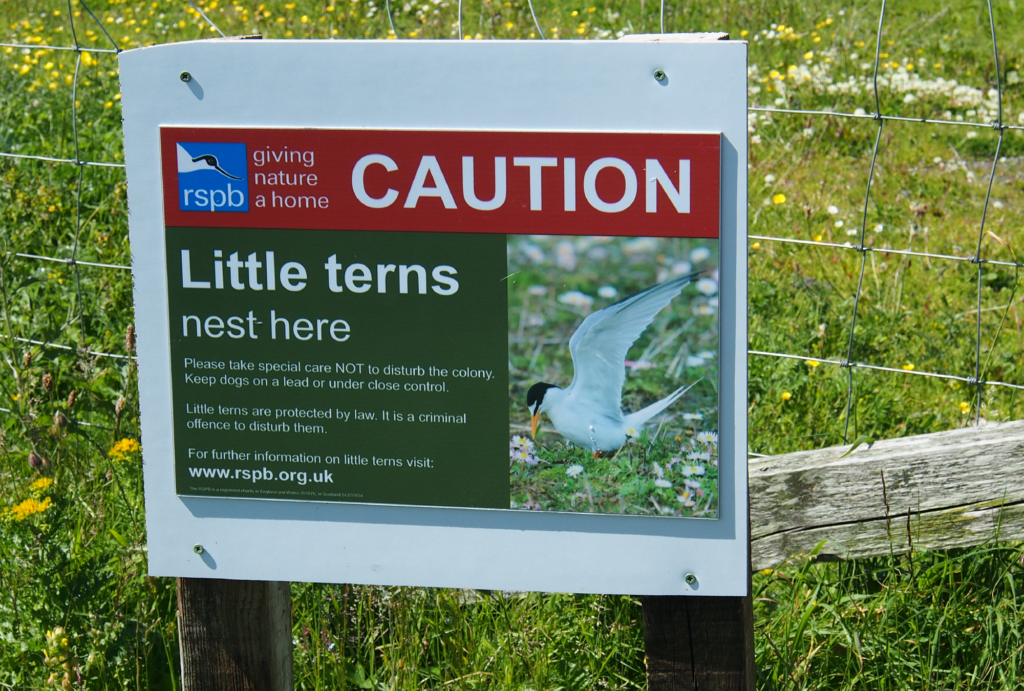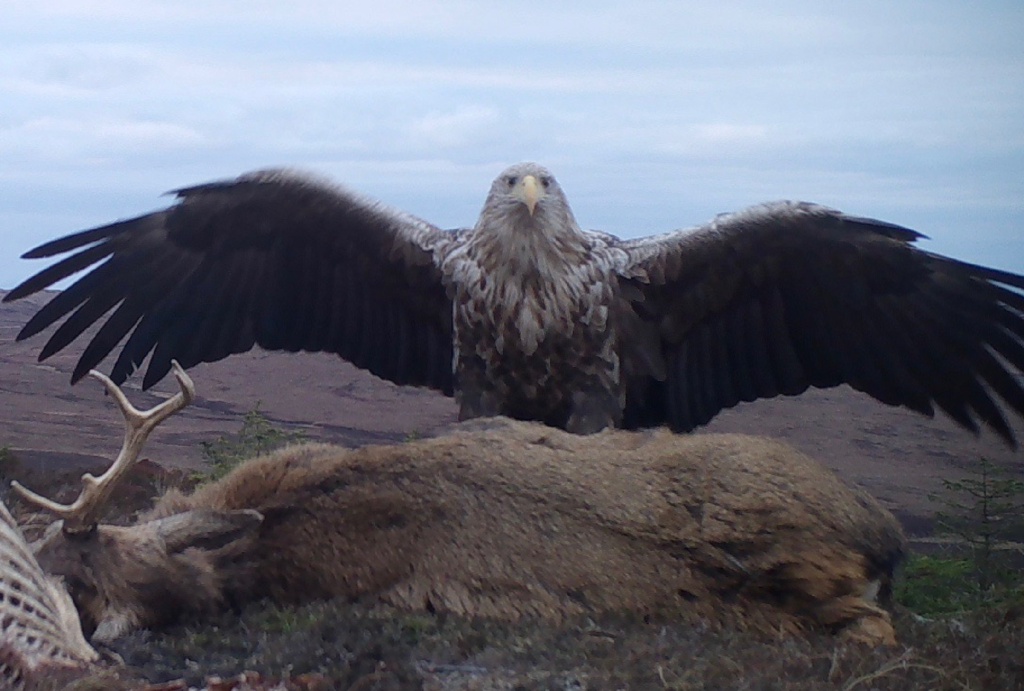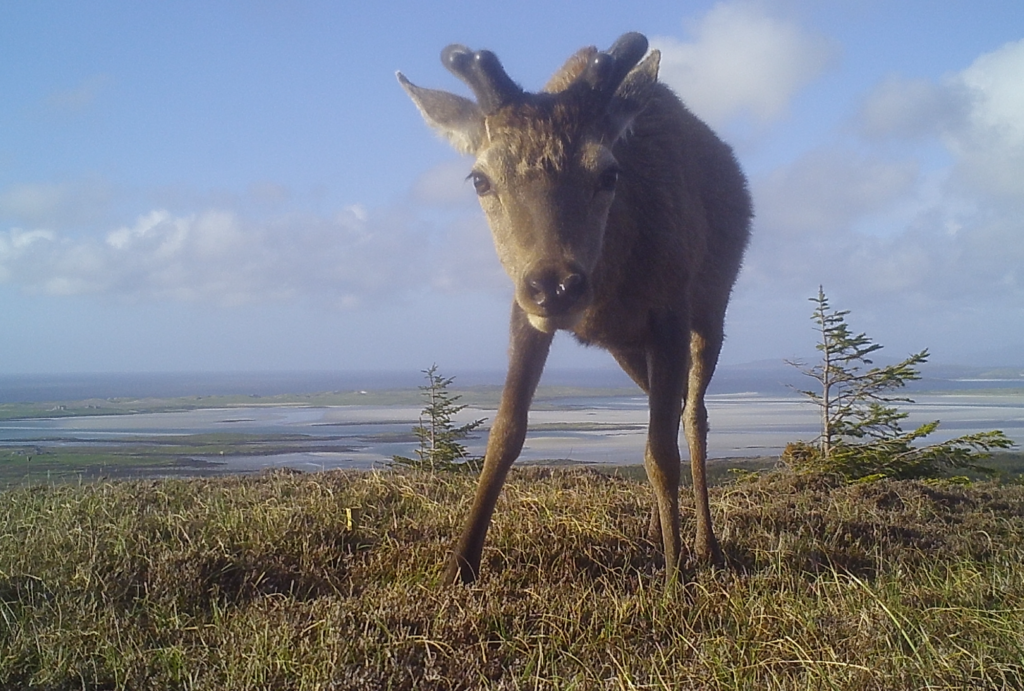 There are a wealth of walks to enjoy on North Uist, from dramatic moorland and rocky coastlines to the fertile machair and endless beaches. Along the way you will find some of the finest examples of flaura, fauna and wildlife, you really won't be disappointed!
You are welcome to explore the forestry track here in the forest and chance a sighting of a hen-harrier or eagle. In addition, here's a few of our many favourite walks in the area.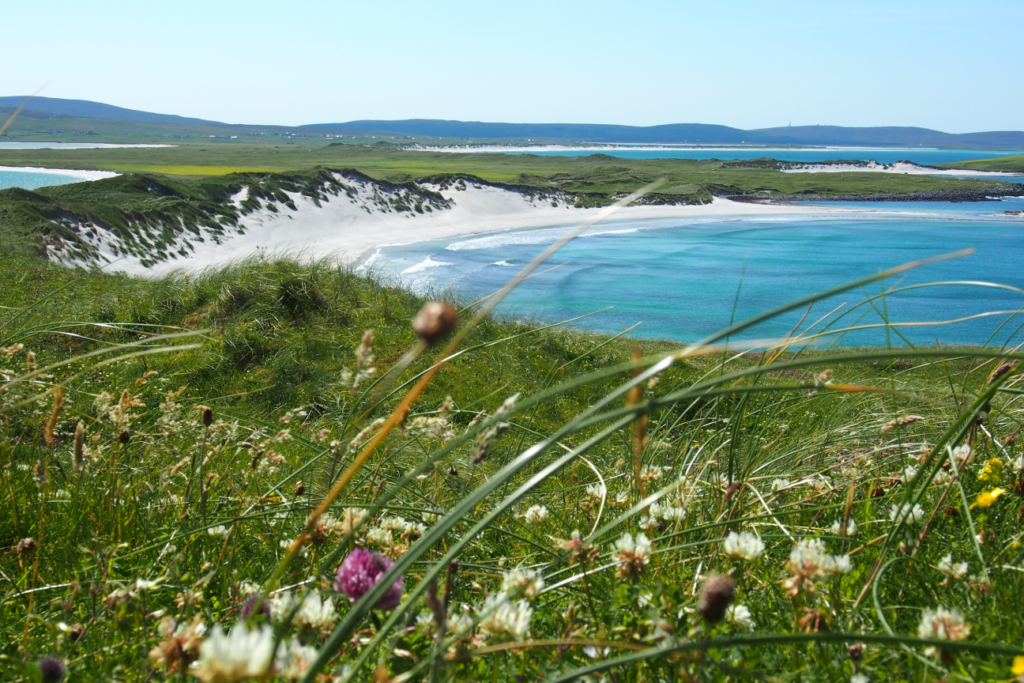 Udal peninsula
(approximately 3hrs)
This walk includes multiple spectacular east and west facing beaches, the excavated Udal archaeological site where families once farmed for thousands of years, a giant midden, graveyard and fresh water spring. It's simply a beautiful day out!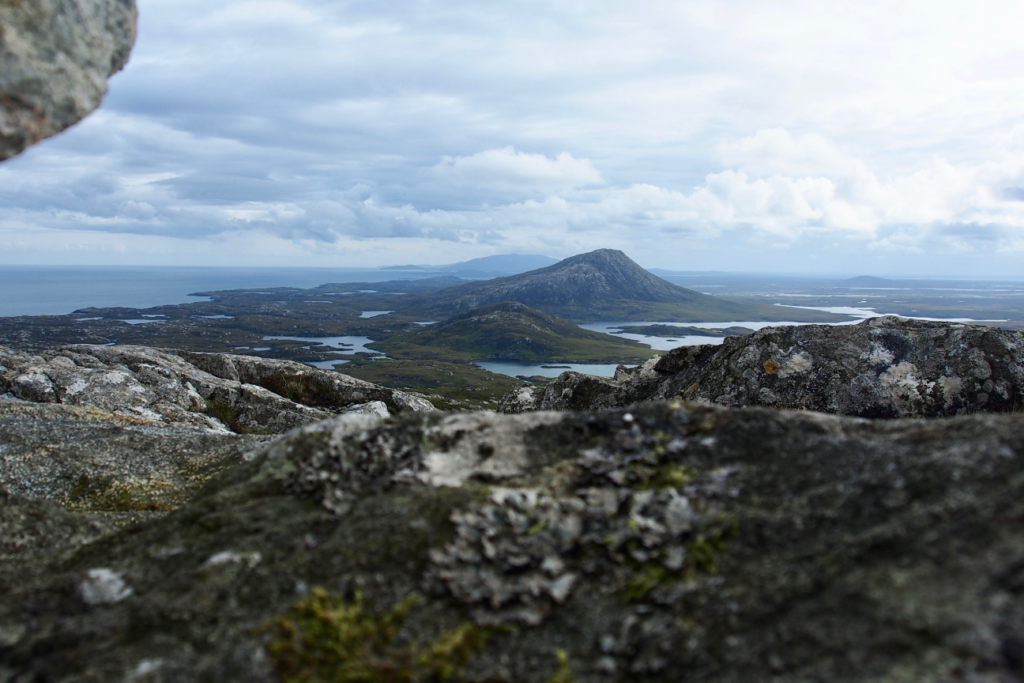 North Lee
(approximately 4hrs)
The dramatic and rocky side of Uist. You will pass a site of a World War II air crash and likely see deer and perhaps an eagle along the way. The view from the top is jaw dropping with vast plains of heather, moor and lochs. On a clear day you can view hills as far as South Uist, Harris and the Isle of Skye.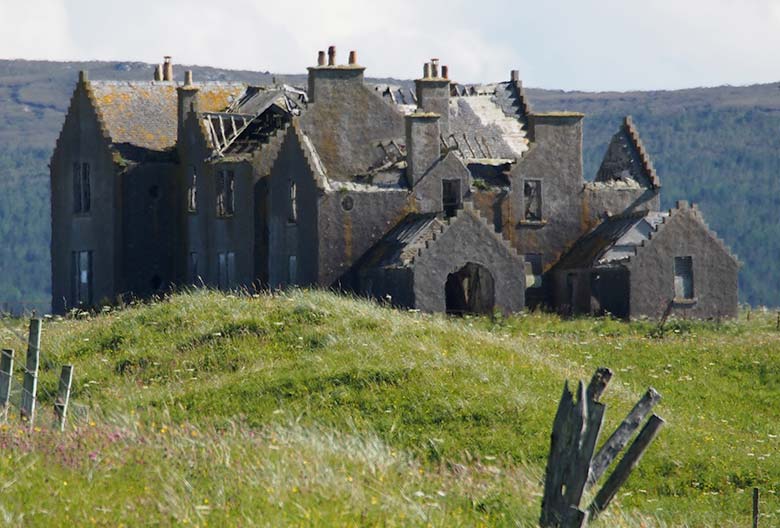 Vallay island
(approx 30mins across the sands at low tide)
You'll be watching the tide come and go between the shores of Claddach Vallay and Vallay island from your cabin. You can take a walk across the expansive sands at low tide and explore the island, including around the historic house that once belonged to the late Sir Eriskine Beveridge. The protected Little terns have a nesting site here and the sounds of the rich variety of birdlife can be deafening at times. Please be careful to make your return trip before the tide closes in again!
Our top recommended for evening meals
Westford Inn, Claddach Kirkibost
Berneray Bistro, Berneray
Temple View Hotel, Cairinish
Lochmaddy Hotel, Lochmaddy
Hamersay House, Lochmaddy
Langais Lodge, North Uist
Recommended lunch / light snacks
The Dunes Catering Cabin
Taigh Chearsabhagh
Stepping Stones Restaurant
Hebridean Jewellery Cafe


Recommended food shopping
Hebridean Smokehouse
Bayhead shop
J Morrison Shop, Lochmaddy
Macleans Bakery, Benbecula
Kallin Seafood, Grimsay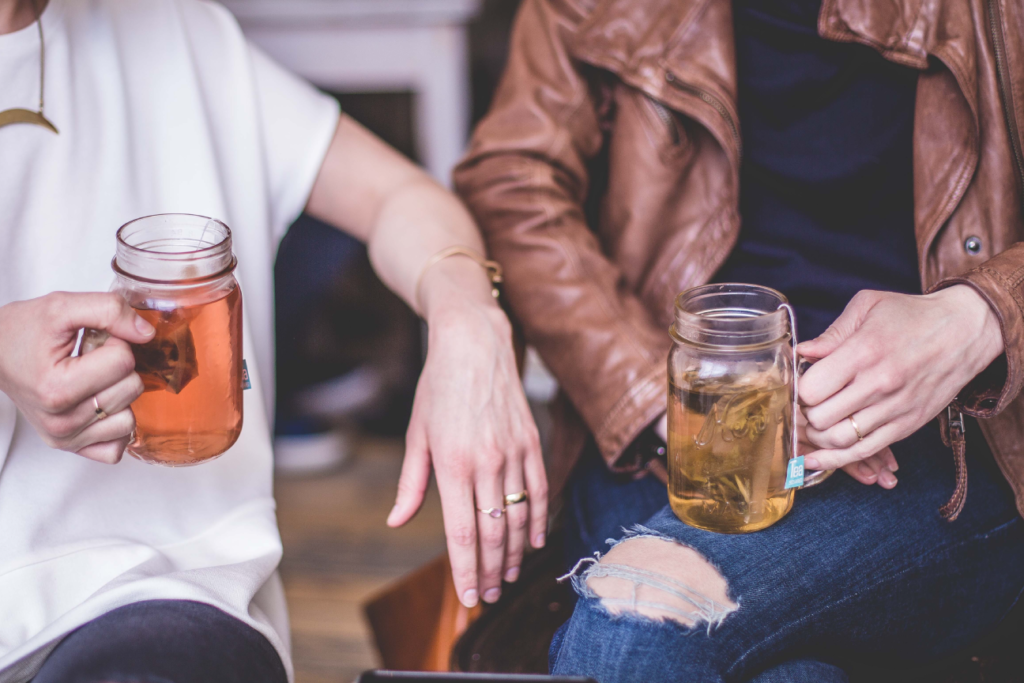 From our jaw dropping sunrises to spectacular sunsets, you will never be bored here on North Uist. Here's a few of our favourite things to do on the islands.

Take a boat trip to St Kilda 
The archipelago of St Kilda lies approx 40 miles from the coast of Uist. It's such an exceptional place it holds UNESCO Dual World Heritage status. With some of the highest cliffs in Europe and large colonies of rare and endangered species of birdlife such as the puffin and gannet, it keeps a place in the heart of many who visit there long after they have left.
You can take a trip there with the local team at 
Uist Sea Tours
and enjoy an adventure to one of the world's most special places. Steeped in stories of a truly hardy community that existed there up until 1930, you can be sure to gain an insight in to an extraordinary Hebridean culture and epic environment.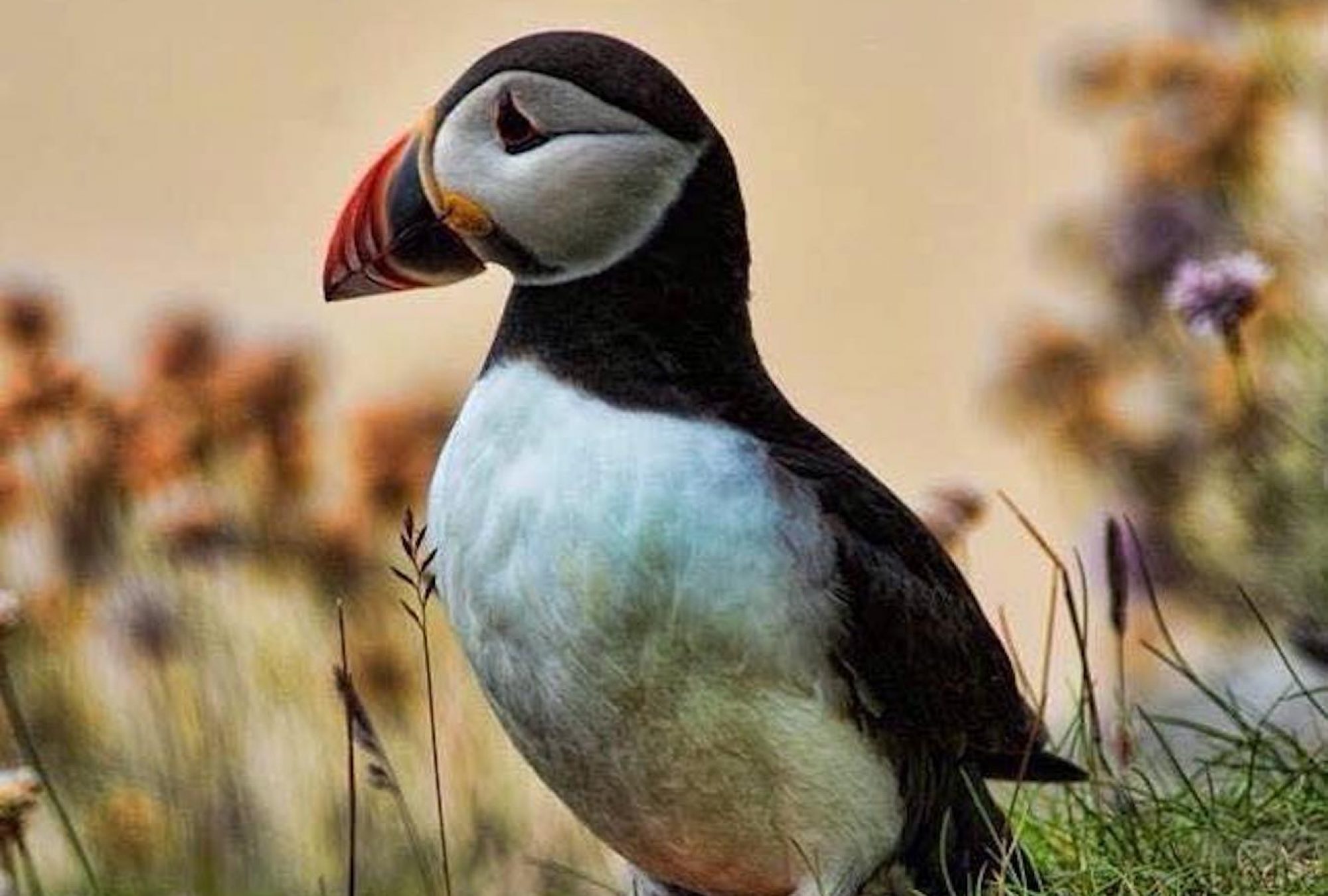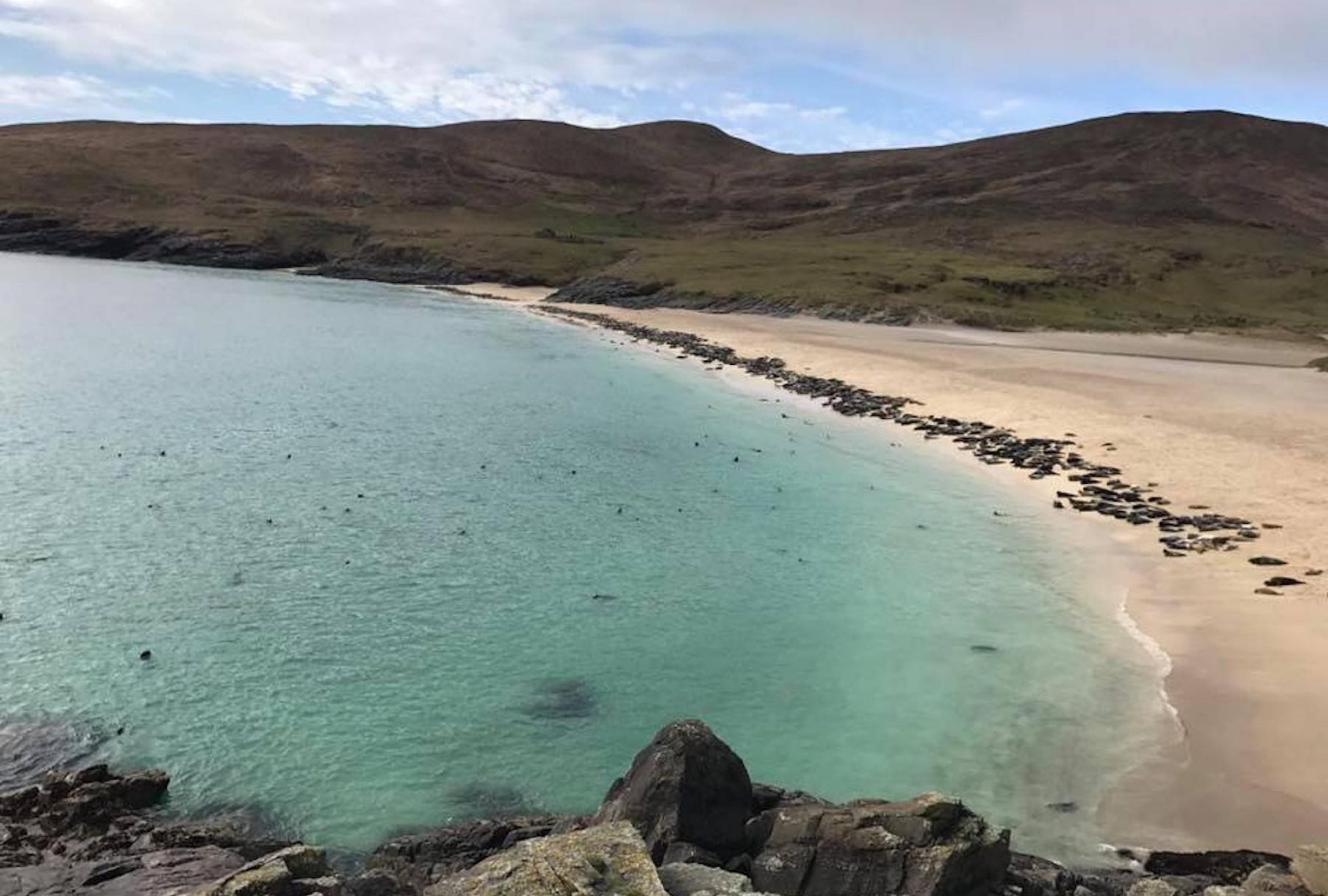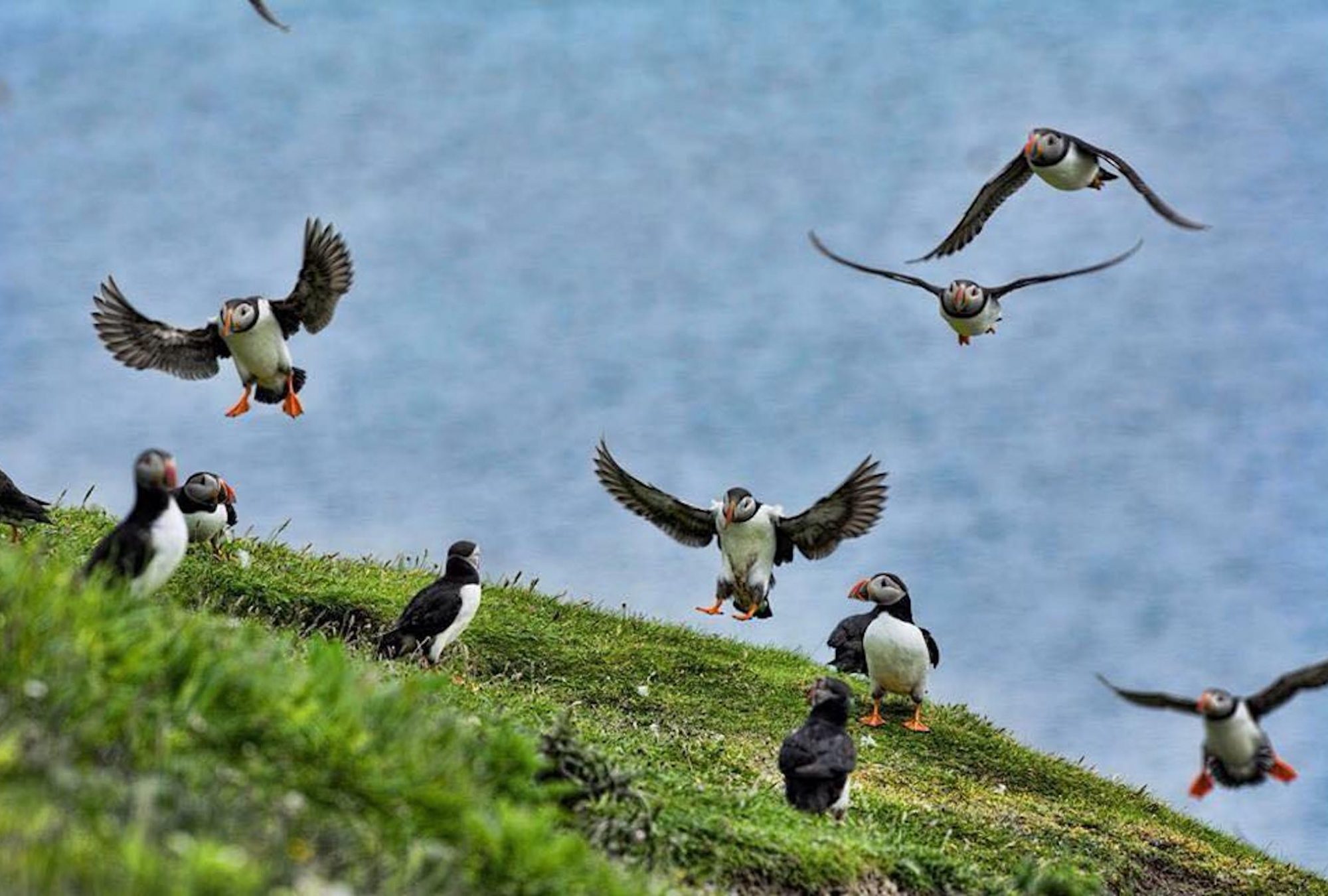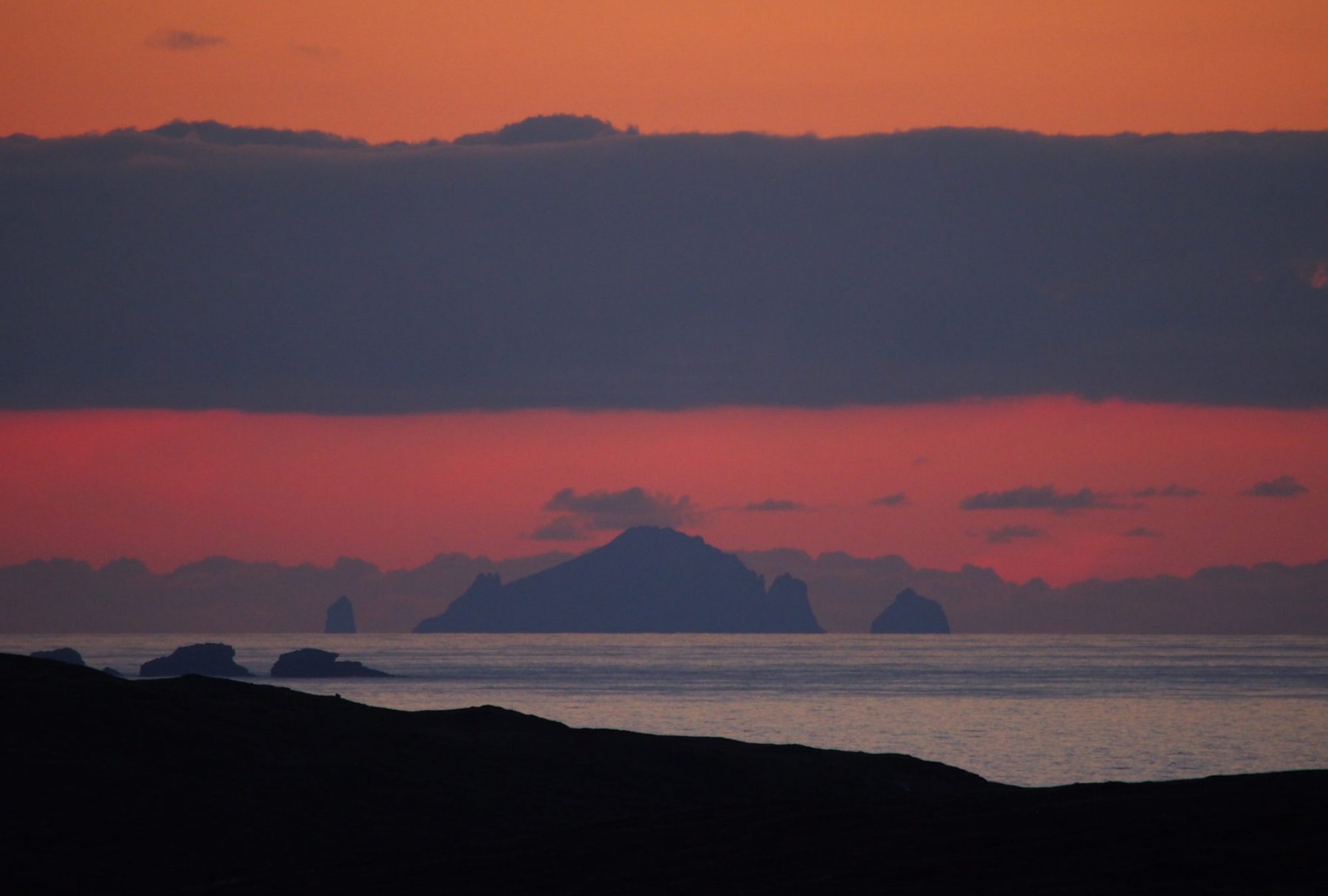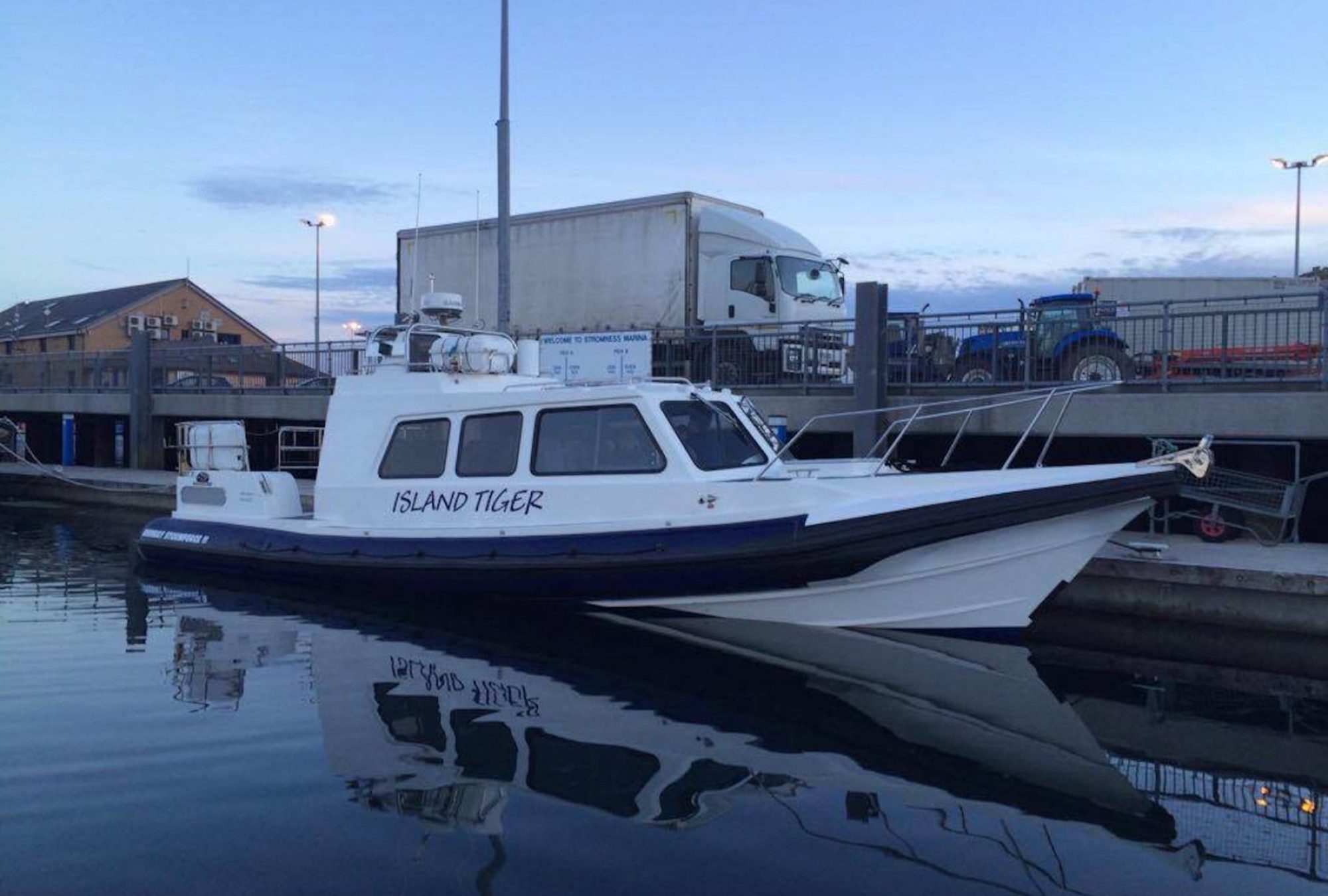 Just want to pause and relax? The cabins let you get as close to the natural environment as possible whilst being comfortable and cosy by your wood burning stove. Just, take it easy……..