Our location is unique in the Outer Hebrides for it's mix of forestry and long sandy beaches.
Nestled within sheltered forestry yet having magnificent sea views and access to Claddach Vallay strand and Vallay island, the stunning machair, beach and ocean. This is a designated National Scenic Area and really is a joy to explore. See below for some of our favourite things that you can do during your visit to Uist Forest Retreat. 
The forest is by the committee road, one of the most popular stops on the RSPB bird of prey trail
 where you have the opportunity to glimpse examples of all of the bird of prey species breeding in the Outer Hebrides.
The UK's largest bird the white-tailed eagle can be seen, as well as many other raptors such as the long and the short eared owl, hen harrier, merlin and golden eagle. 
From raptors to small birds, we are also fortunate to have the smallest bird in the UK, the gold crest live here too, a tiny bird weighing the same as just a twenty pence piece!  A regular part of our calendar each year is the arrival of the cuckoo in May. You can hear the cuckoo from your cabin and we often see the illusive cuckoo resting in the forest.
Within the forest you will find a small population of red deer and you may just see them wander past the cabins on occasion. In autumn time the rutting season is quite spectacular with the sound of the stags roaring around the forest as they look to out-roar their neighbours and secure their mate. Please be aware the sound of the 'stag party' can continue through the night and their goal is to be loud!
Balranald RSPB Nature Reserve is a short drive away and is a haven for birds such as the corncrake, cornbunting and turnstone. The reserve has a visitor centre and if you visit during the summer months you can enjoy a delicious crab roll and some home baking at The Dunes Catering Cabin.
For other birdlife including little terns you can walk to the nearby Vallay island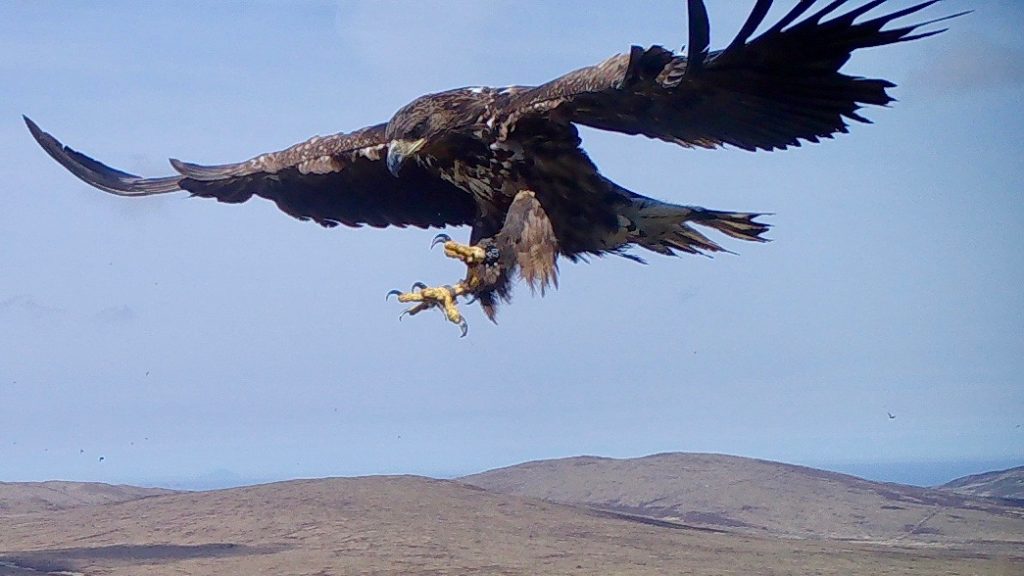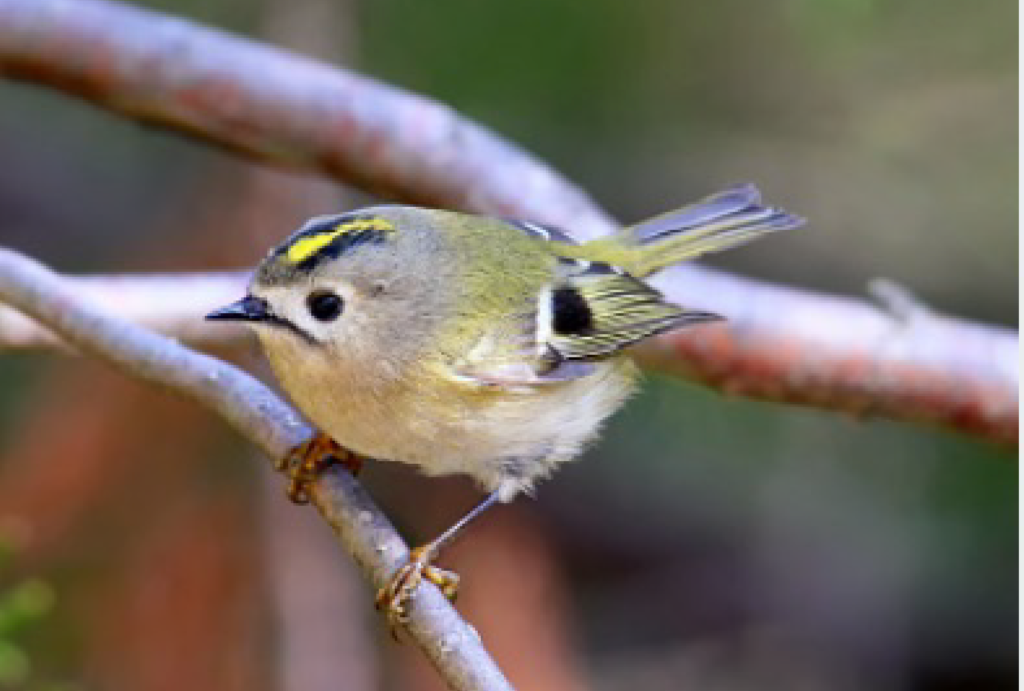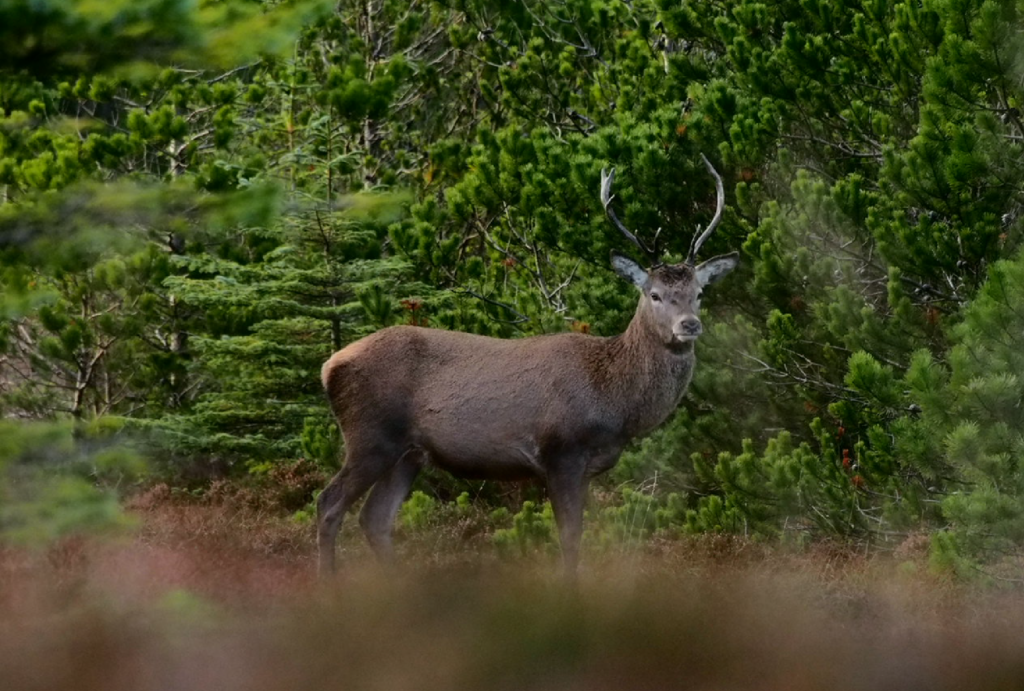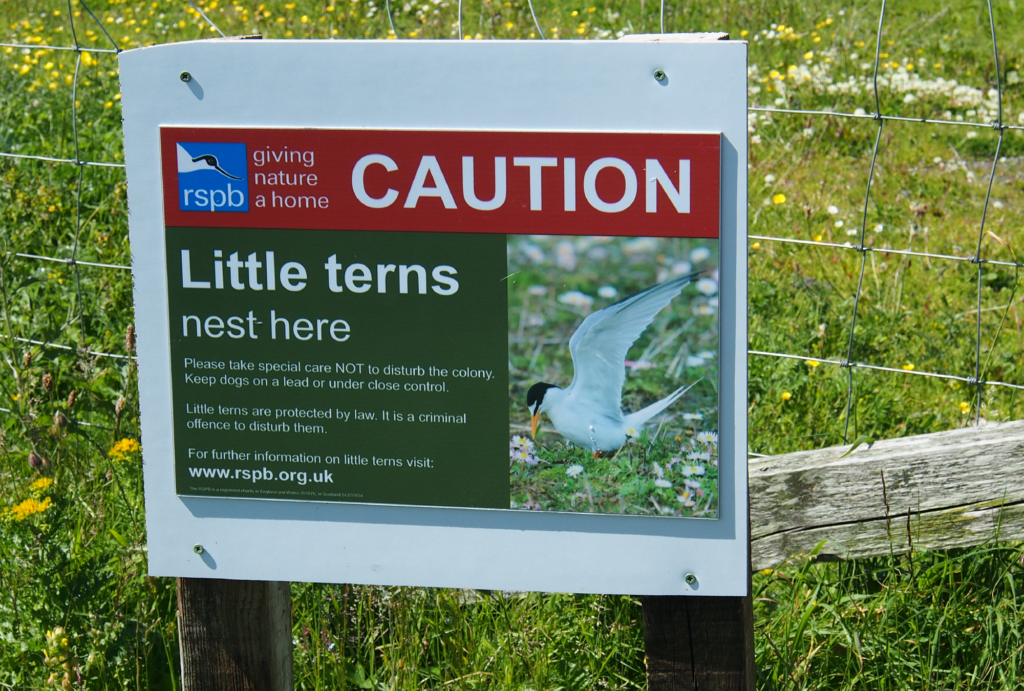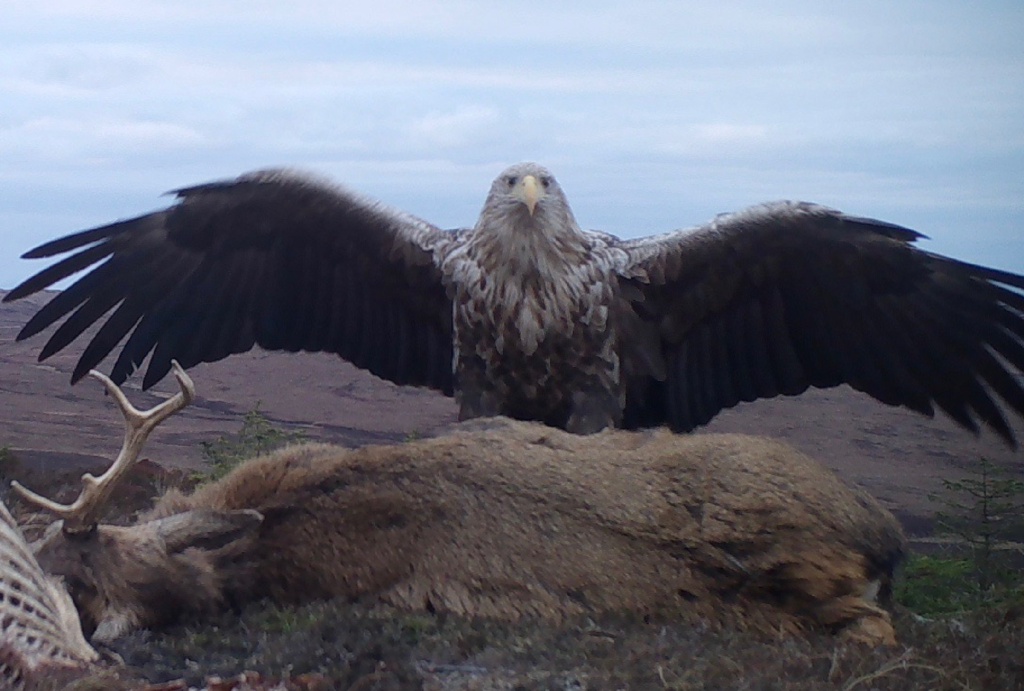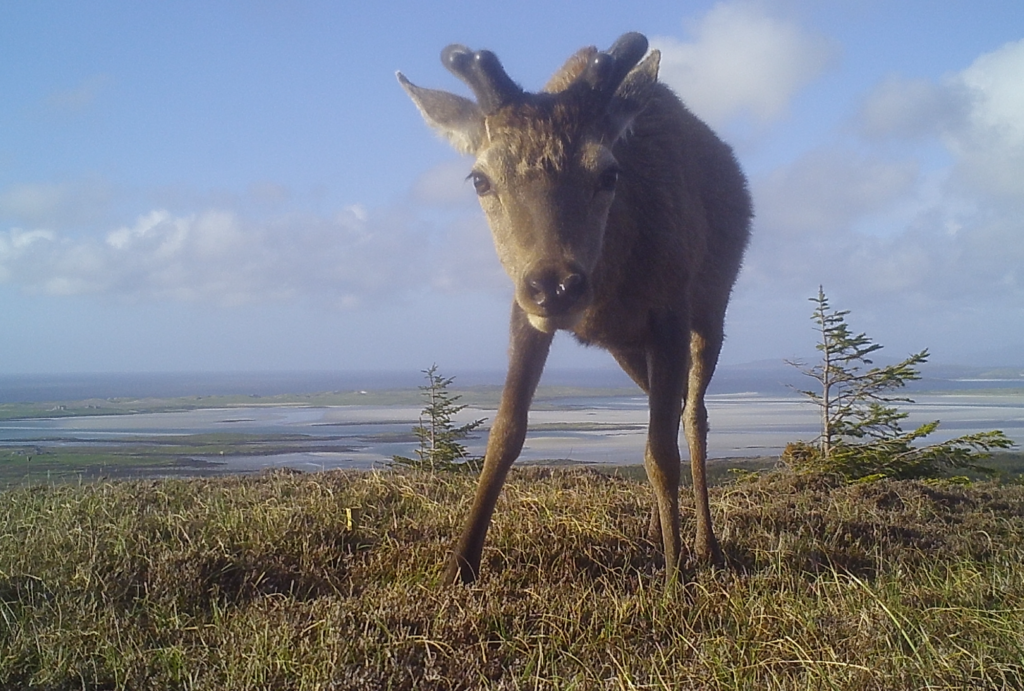 There are a wealth of walks to enjoy on North Uist, from dramatic moorland and rocky coastlines to the fertile machair and endless beaches. Along the way you will find some of the finest examples of flora, fauna and wildlife, you really won't be disappointed!
You are welcome to explore the forestry track here in the forest and chance a sighting of a hen-harrier or eagle. In addition, here's a few of our many favourite walks in the area.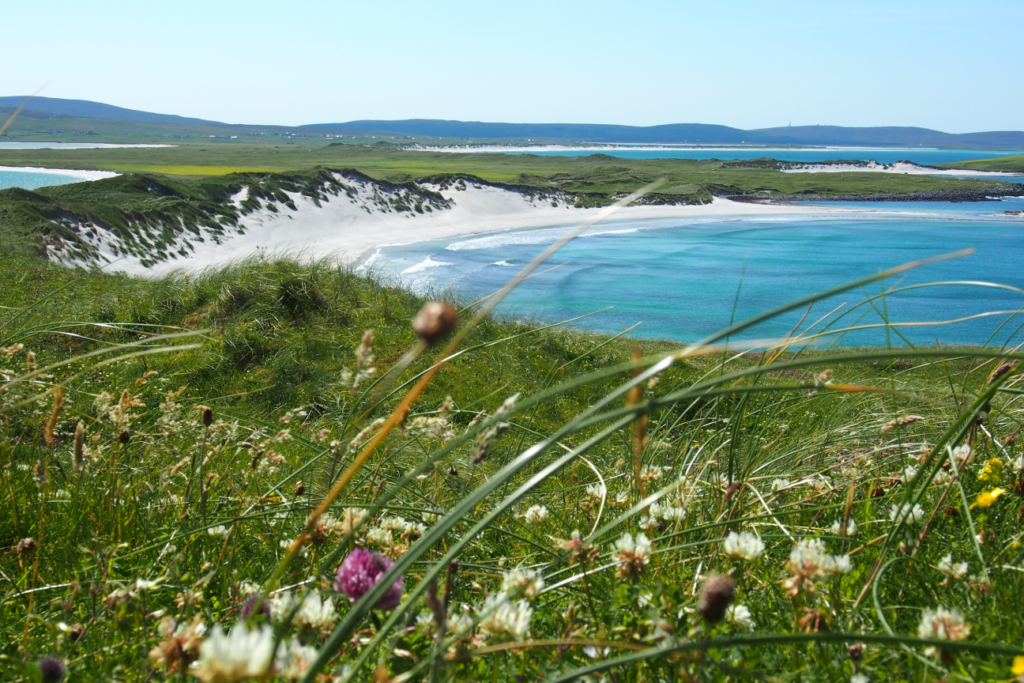 Udal peninsula
(approximately 3hrs)
This walk includes multiple spectacular east and west facing beaches, the excavated Udal archaeological site where families once farmed for thousands of years, a giant midden, graveyard and fresh water spring. It's simply a beautiful day out!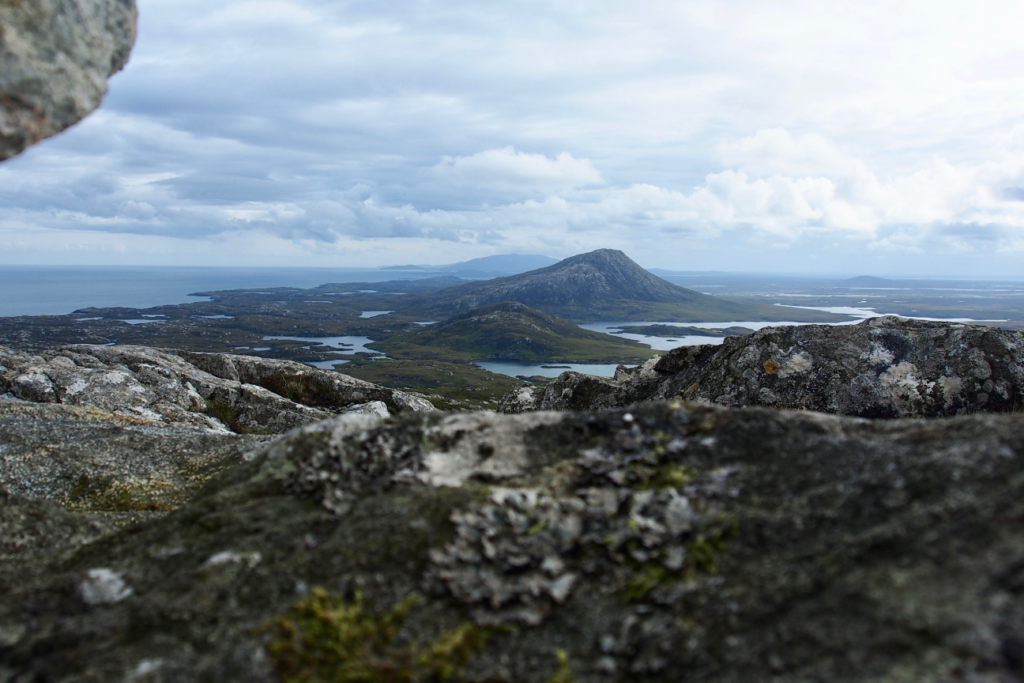 North Lee
(approximately 4hrs)
The dramatic and rocky side of Uist. You will pass a site of a World War II air crash and likely see deer and perhaps an eagle along the way. The view from the top is breathtaking with vast plains of heather, moor and lochs. On a clear day you can view hills as far as South Uist, Harris and the Isle of Skye.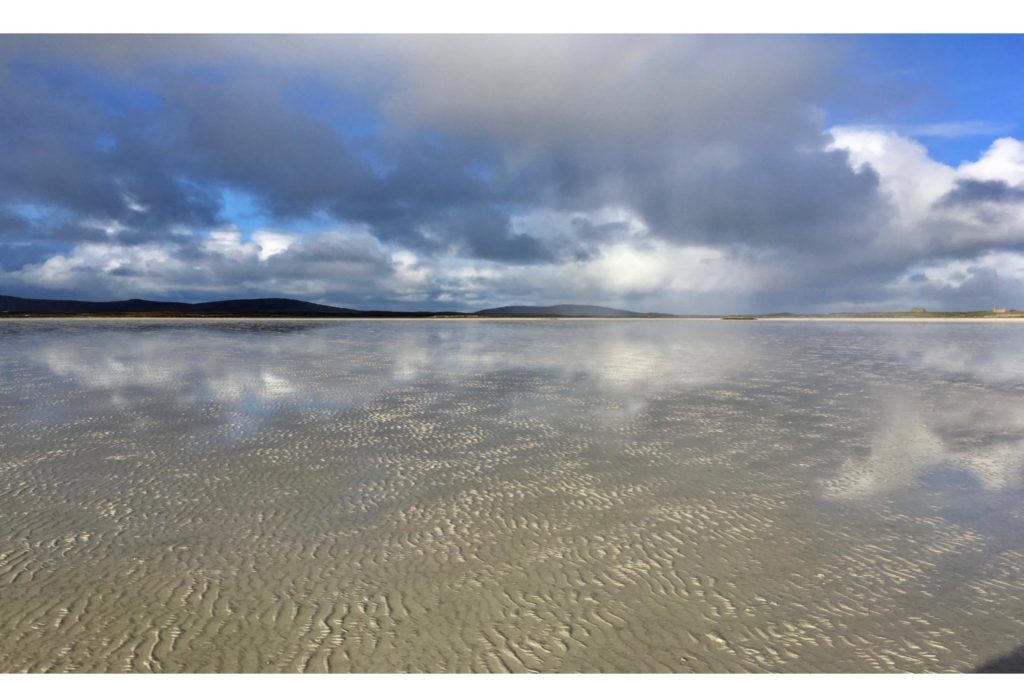 Vallay island
(approx 30mins across the sands at low tide)
You'll be watching the tide come and go between the shores of Claddach Vallay and Vallay island from your cabin. You can take a walk across the expansive sands at low tide and explore the island, including around the historic house that once belonged to the late Sir Eriskine Beveridge. The protected Little terns have a nesting site here and the sounds of the rich variety of birdlife can be deafening at times. Please be careful to make your return trip before the tide closes in again!
 Make the most of the freshest shellfish you will find anywhere in the UK. Most of the catch from Uist is sent to the markets in Spain and France. Eat it here while you can! We also have fantastic wild venison and machair fed local beef and lamb.
Below you will find a selection of food & drink options available locally. If you are eating out for evening meals in the summer months, be sure to book ahead.   
Food shopping
Co-Op. 5 mins drive from the forest. Open till 10pm, closed on Sunday    
Hebridean Smokehouse, North Uist. Directions
Facebook
Macleans Bakery, Benbecula. Directions.    Facebook. Find their goods at Bayhead shop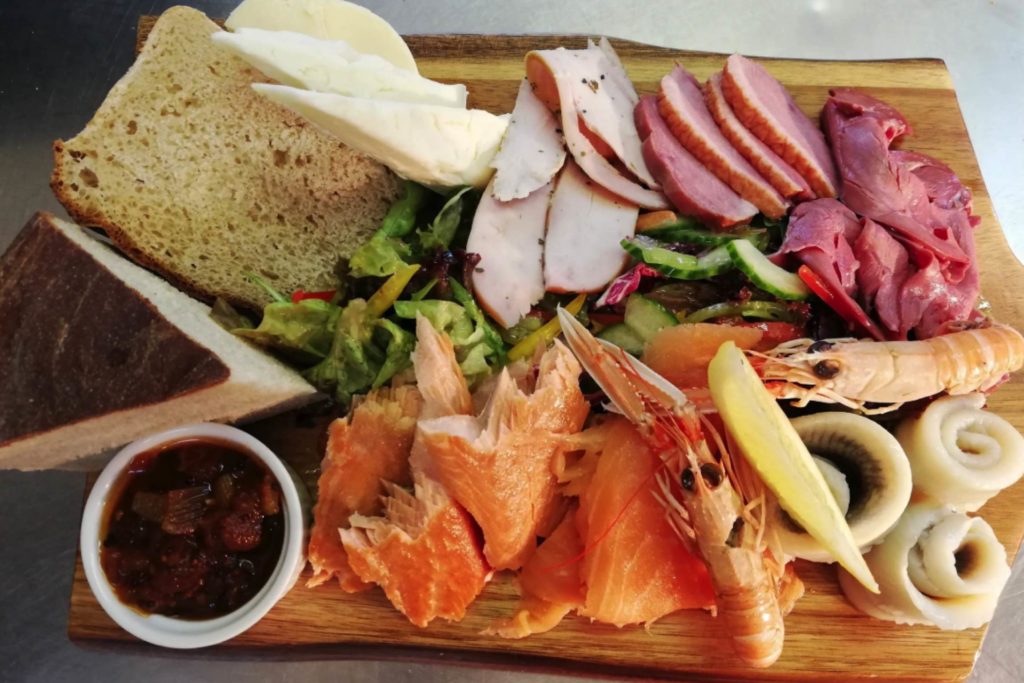 Westford Inn, Claddach Kirkibost
Really good local pub food, craft beer and gin selection. Colin and Eilidh offer a great pub experience with a real fire and traditional music. Approx 10min drive from Uist Forest Retreat. See facebook for event details.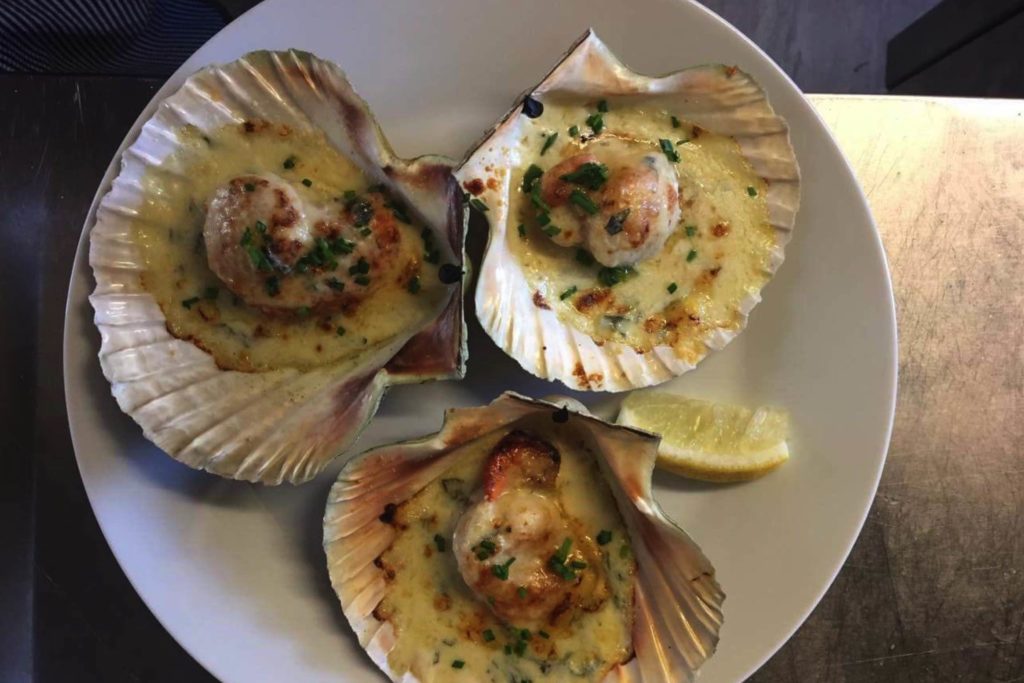 Berneray Shop & Bistro
Tuck into surf and turf lobster and steak. Abigail and Ruaraidh make a great team, Ruaraidh supplies the fresh shellfish from his fishing boat and Abigail looks after the Bistro. Light lunches and home made baking available throughout the day as well as evening meals. Take a walk around Berneray whilst you are there. The beach is so stunning the Thai tourist board once used a picture of it to promote holidays in Thailand!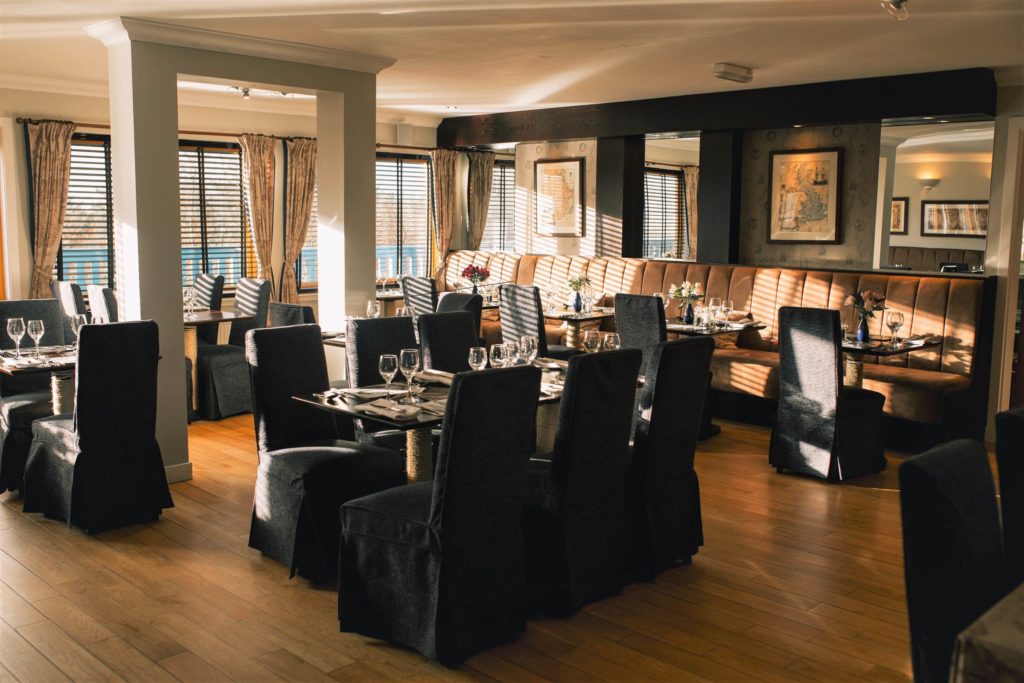 Hamersay House, Lochmaddy
Head Chef Andy Coe has worked across Europe and combines his eclectic knowledge with the very best local ingredients available on North Uist. A stylish brasserie with a fresh and variable menu.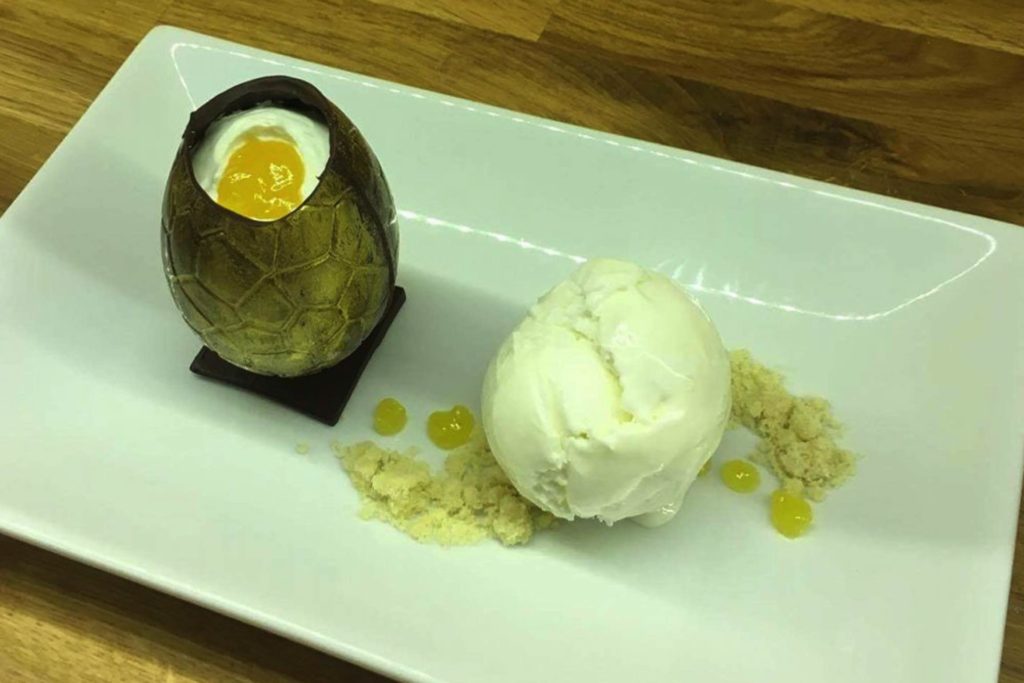 Lochmaddy Hotel, Lochmaddy
Wild venison and machair fed beef and lamb are a speciality here. Homemade desserts by resident pastry chef Eilidh Boyle are particularly recommended!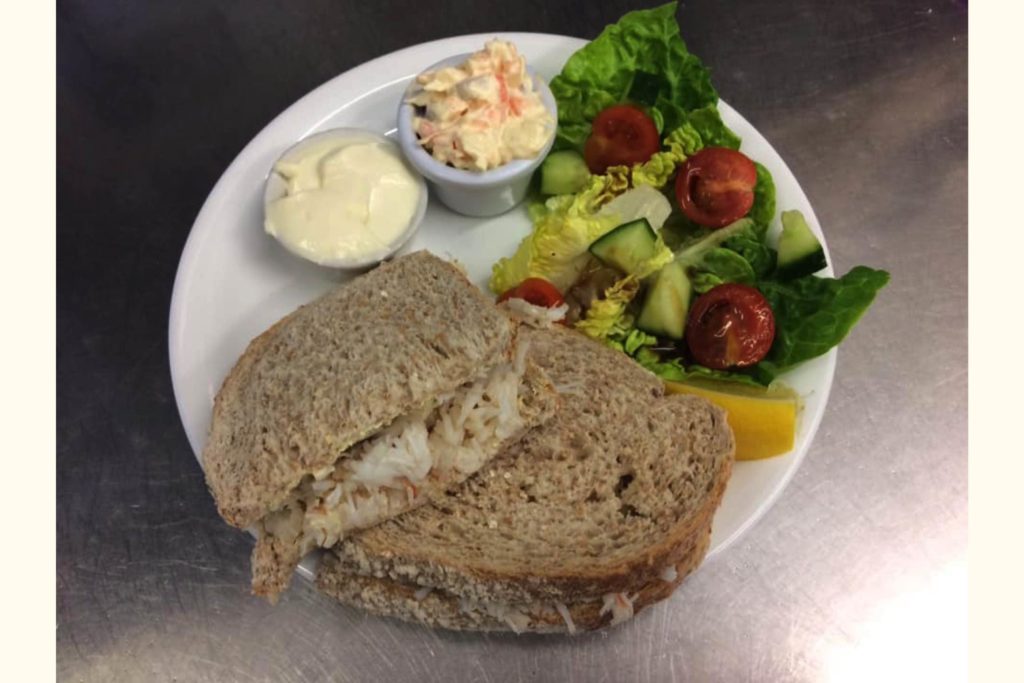 Taigh Chearsabhagh, Lochmaddy
A fantastic cafe serving local produce and home baking, located in our valued arts centre in Lochmaddy. Explore the latest art exhibition and the museum collection whilst you are there.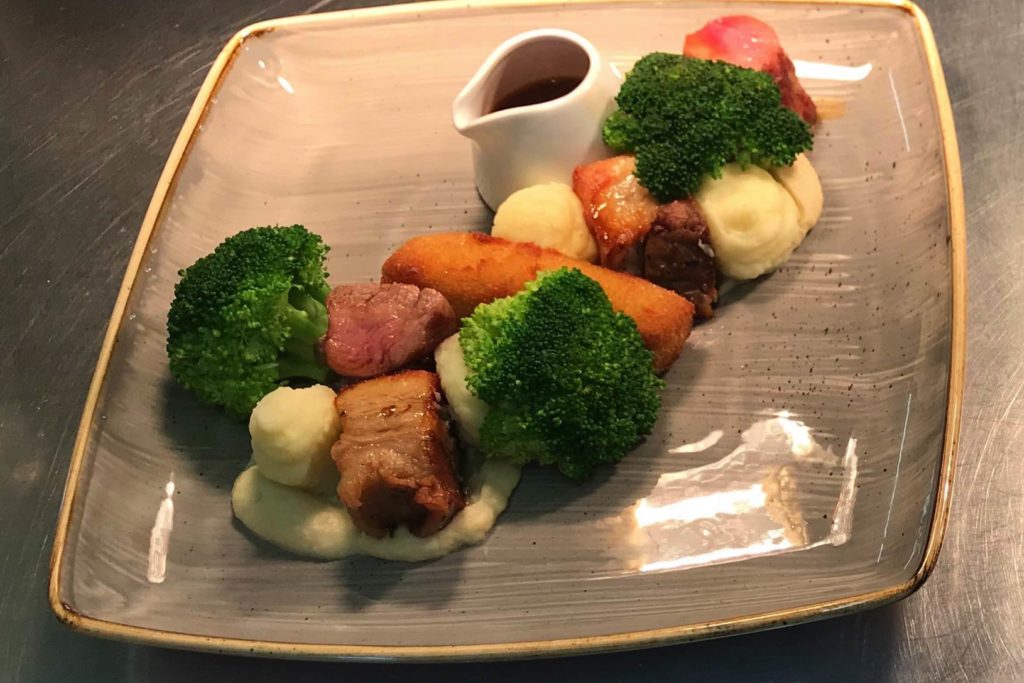 Langass Lodge, North Uist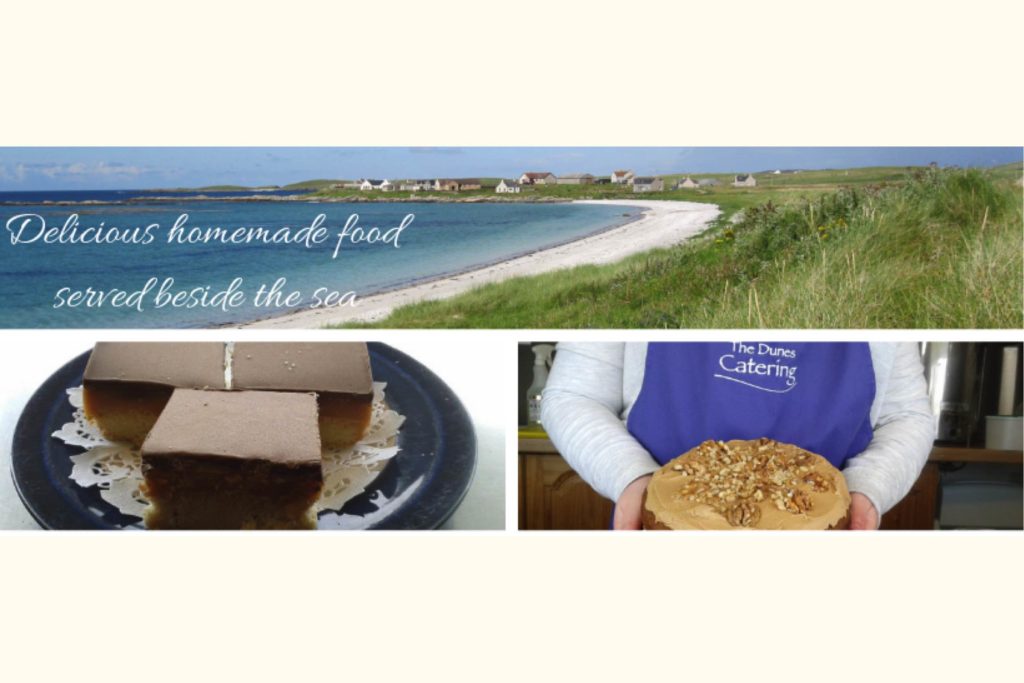 The Dunes Cabin, Hougharry 
Visit Anne and her friendly team at The Dunes Cabin for a crab roll, cuppa and some delicious home baking to enjoy by the beach – bliss! By RSPB Balranald Nature Reserve. Excellent guided walks by RSPB wardens are available during the summer months. This is a great way to understand more about the special machair life that is unique here on the islands.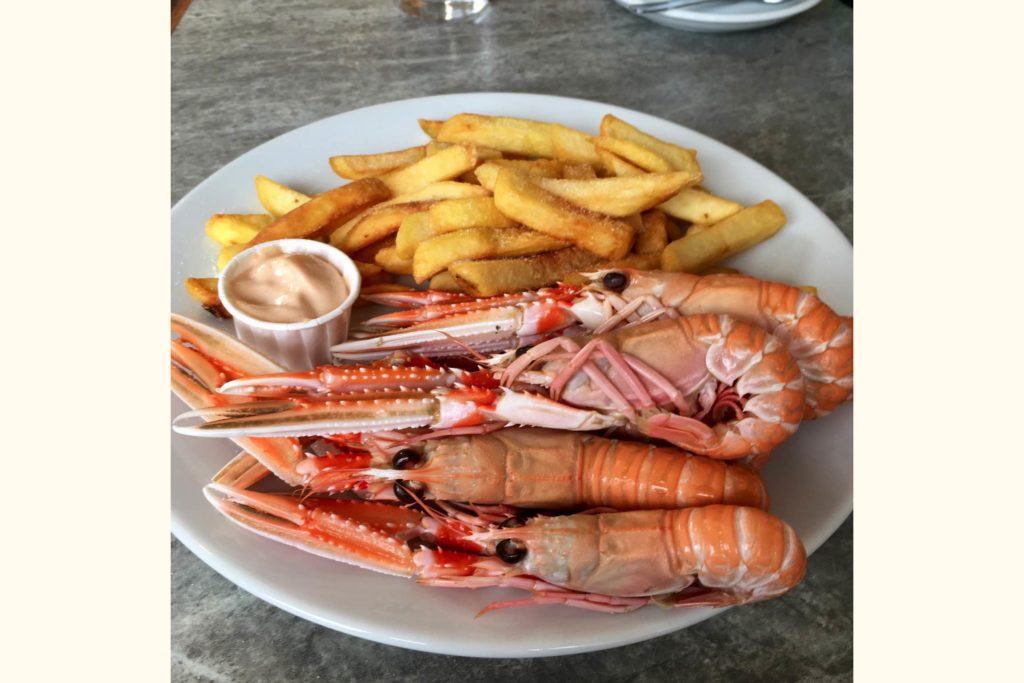 Namara Cafe, Kallin, Grimsay
Fresh shellfish, fresh from the sea, simple and utterly delicious. Scallop and bacon rolls are always a favourite as well as lobster and chips. Visit the shop afterwards and collect some scallops and crab claws to enjoy back at your treehouse – yum!
From our jaw dropping sunrises to spectacular sunsets, you will never be bored here on North Uist. Here's a few of our favourite things to do on the islands.

Take a boat trip to St Kilda 
The archipelago of St Kilda lies approx 40 miles from the coast of Uist. It's such an exceptional place it holds UNESCO Dual World Heritage status. With some of the highest sea-cliffs in Europe and large colonies of rare and endangered species of birdlife such as the puffin and gannet, it keeps a place in the heart of many who visit there long after they have left.
You can take a trip there with the local team at 
Uist Sea Tours
and enjoy an adventure to one of the world's most special places. Steeped in stories of a truly hardy community that existed there up until 1930, you can be sure to gain an insight in to an extraordinary Hebridean culture and epic environment.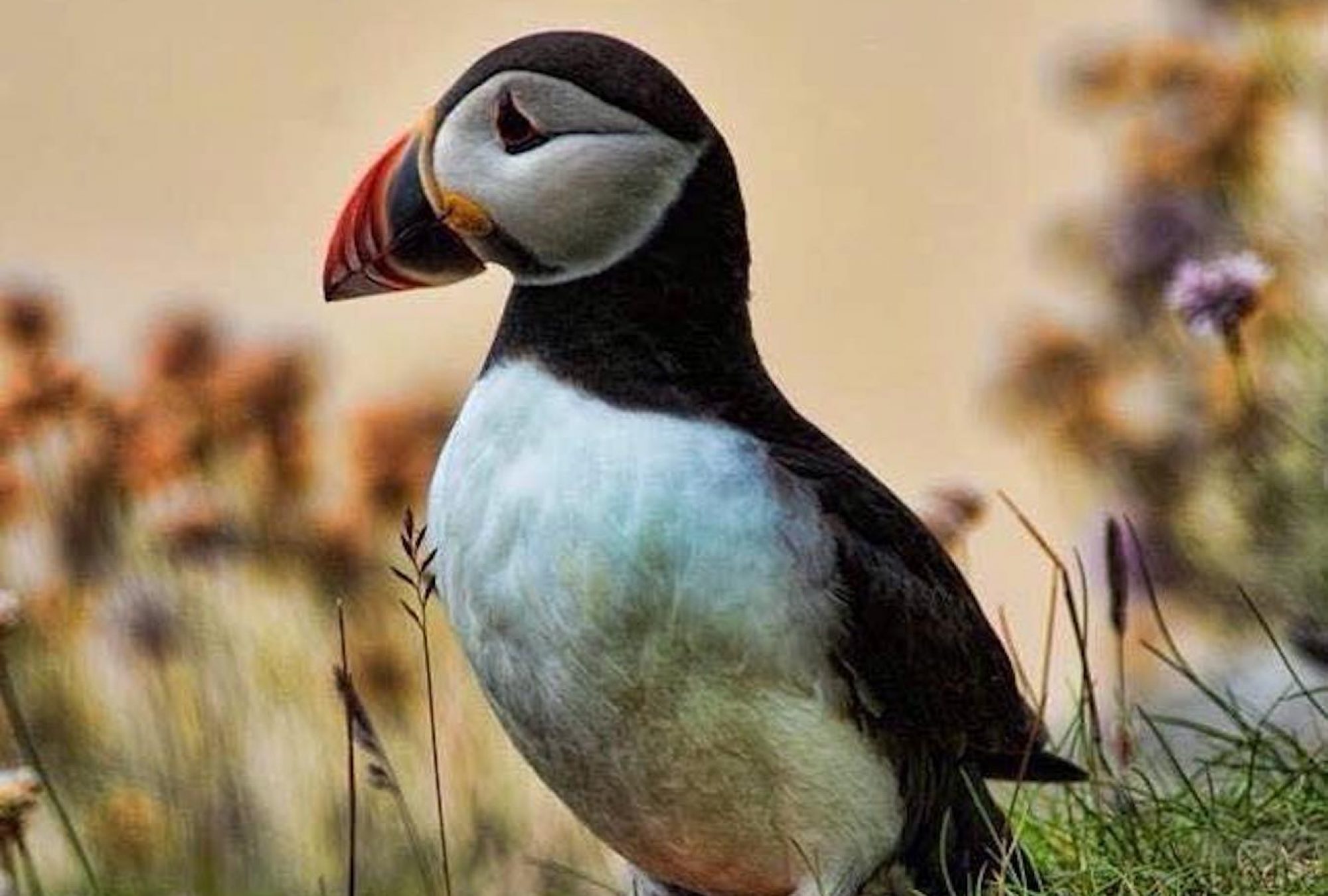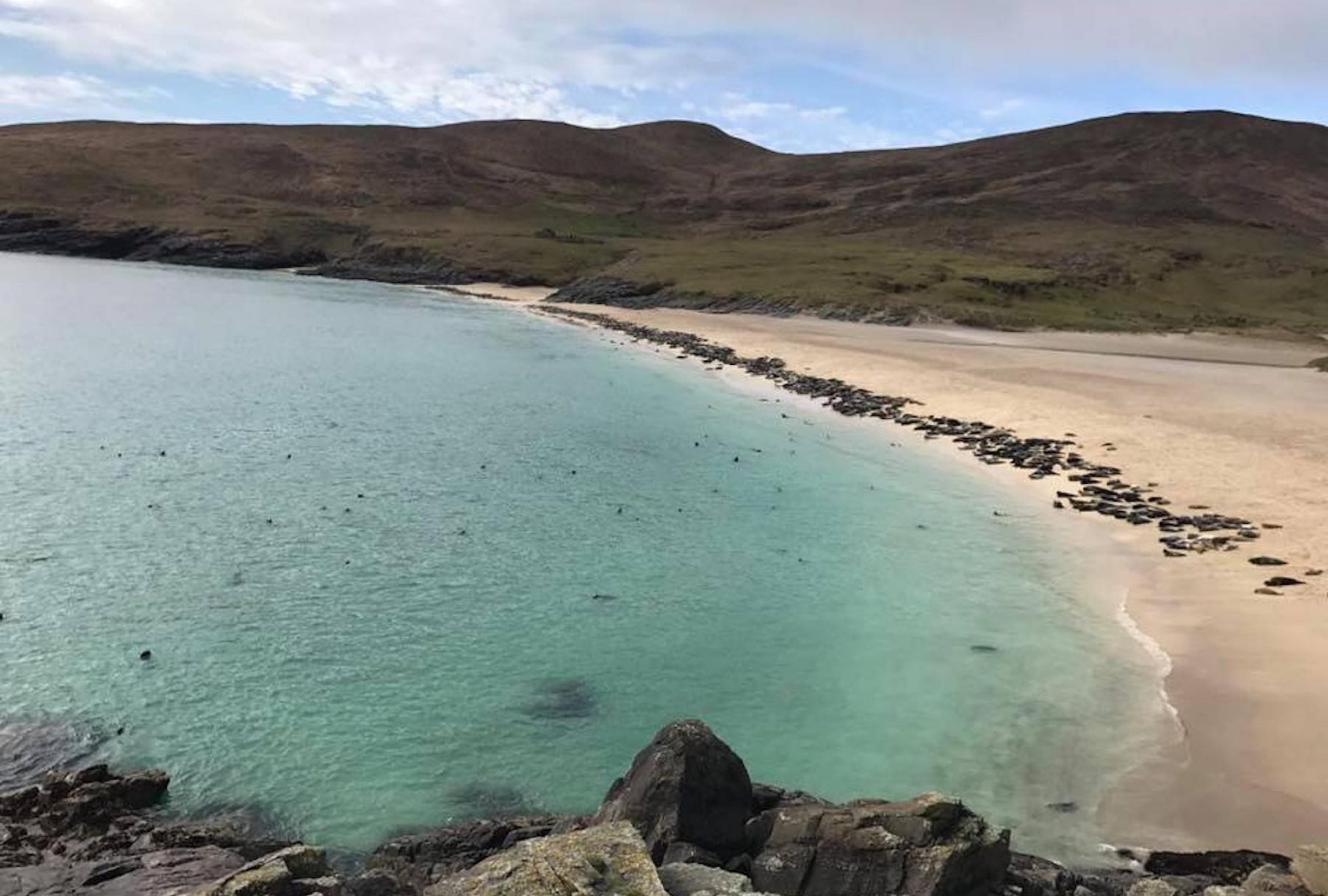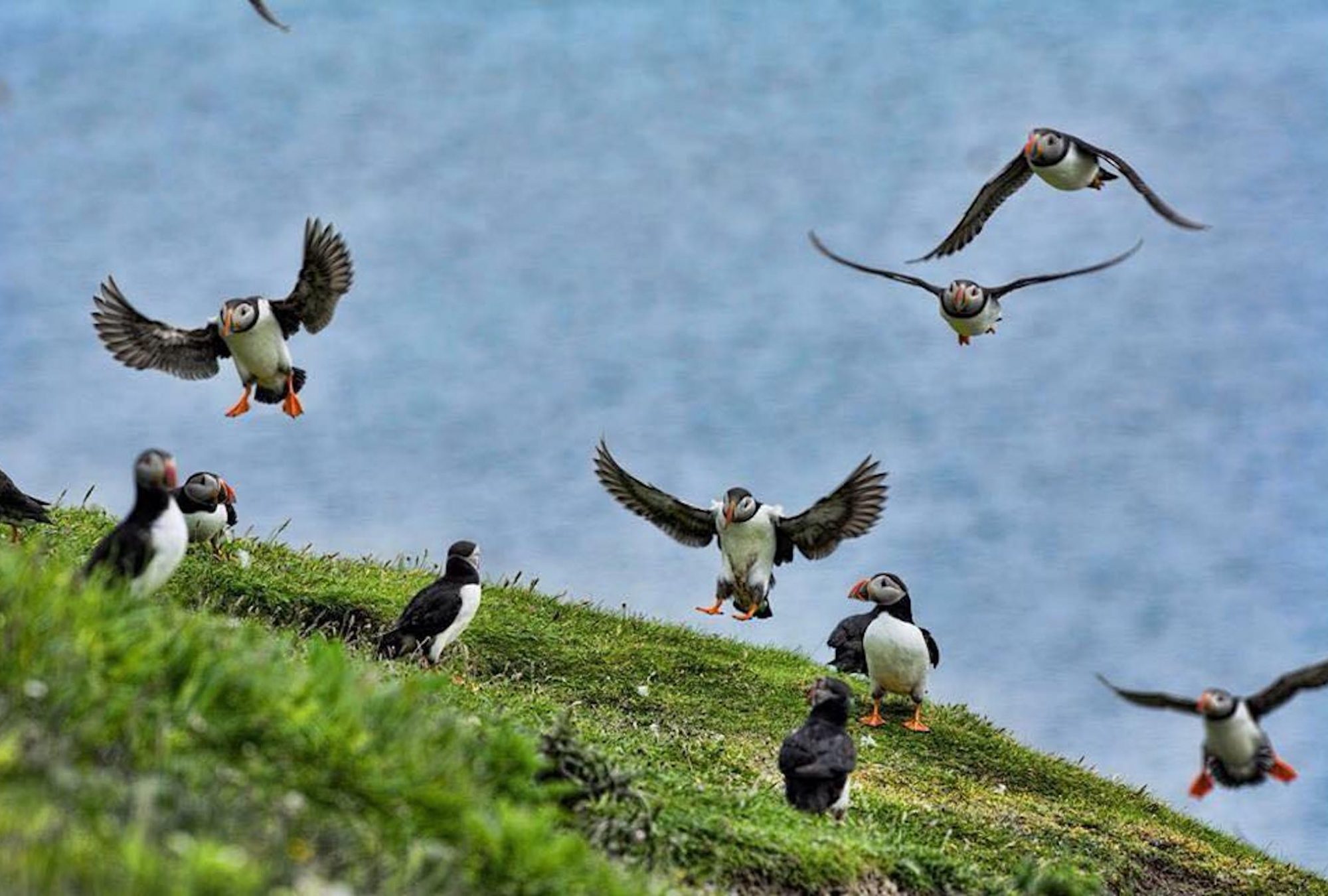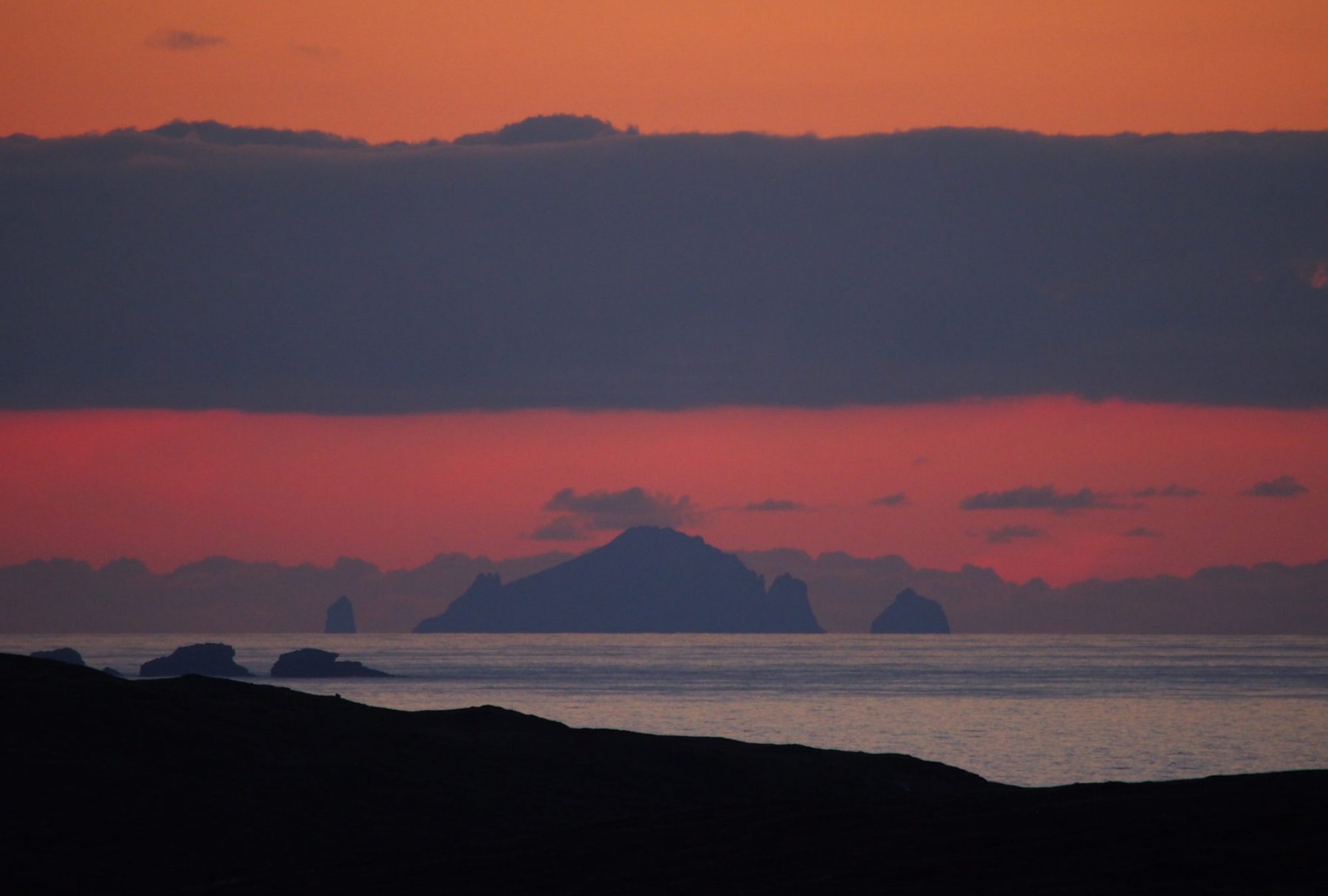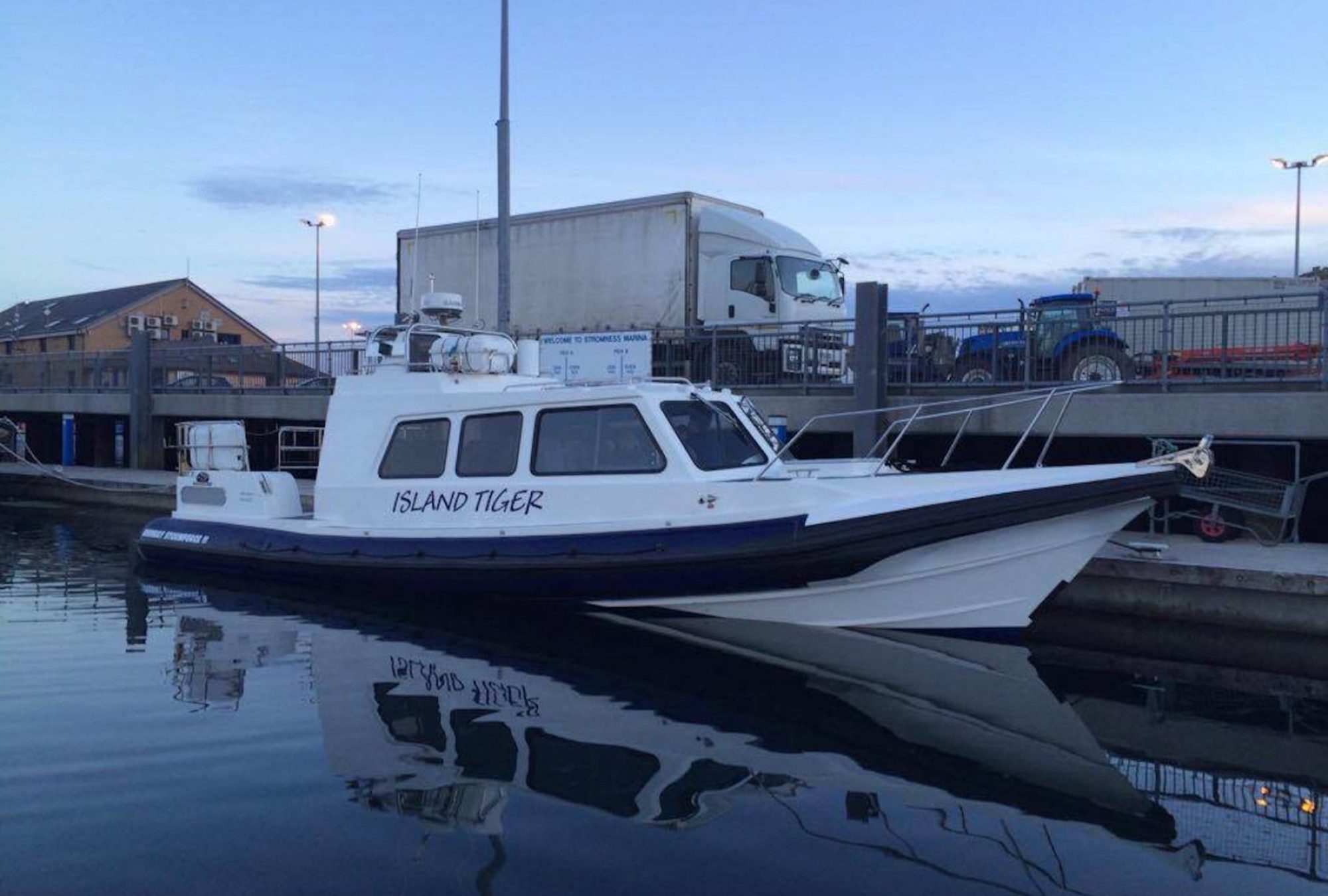 Go otter tracking & seal spotting
Thanks to miles of coastline, sea pools and fresh water lochs and burns, we have a thriving population of otters here on Uist. In an attempt to 
try and protect the otters on some of their common road crossing points, y
ou will see a number of 'otter crossing' signs on causeways around the islands.
You also have the opportunity to spot the Atlantic Grey Seal and the Common Seal. The grey seal tending to have a 'Roman' nose and the Common seal being of a more gentler look that might resemble a Golden Retriever.  
Keep your eyes peeled when walking along the coast or book a trip with Steve Duffield at Western Isles Wildlife and get guided to some of their favourite places.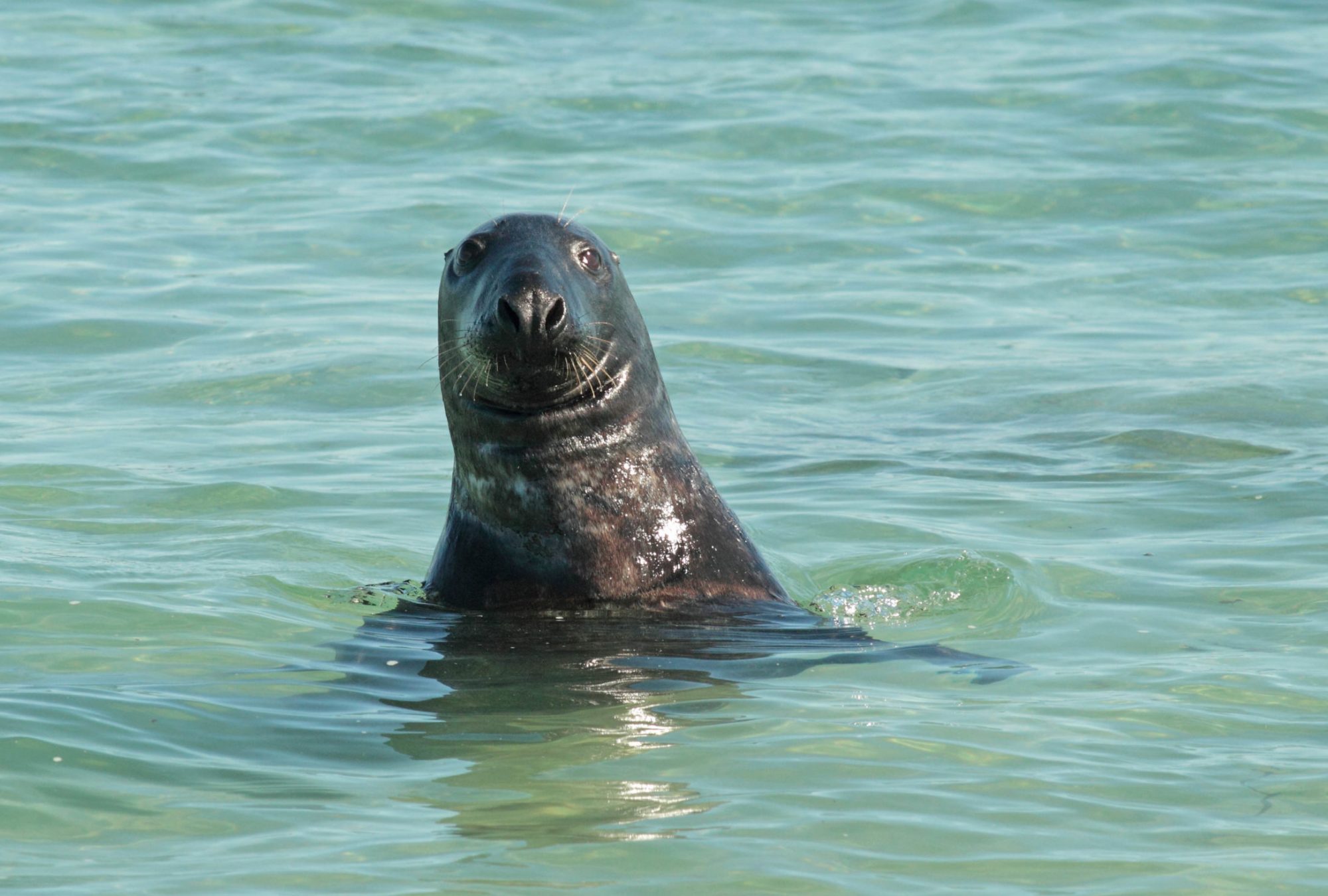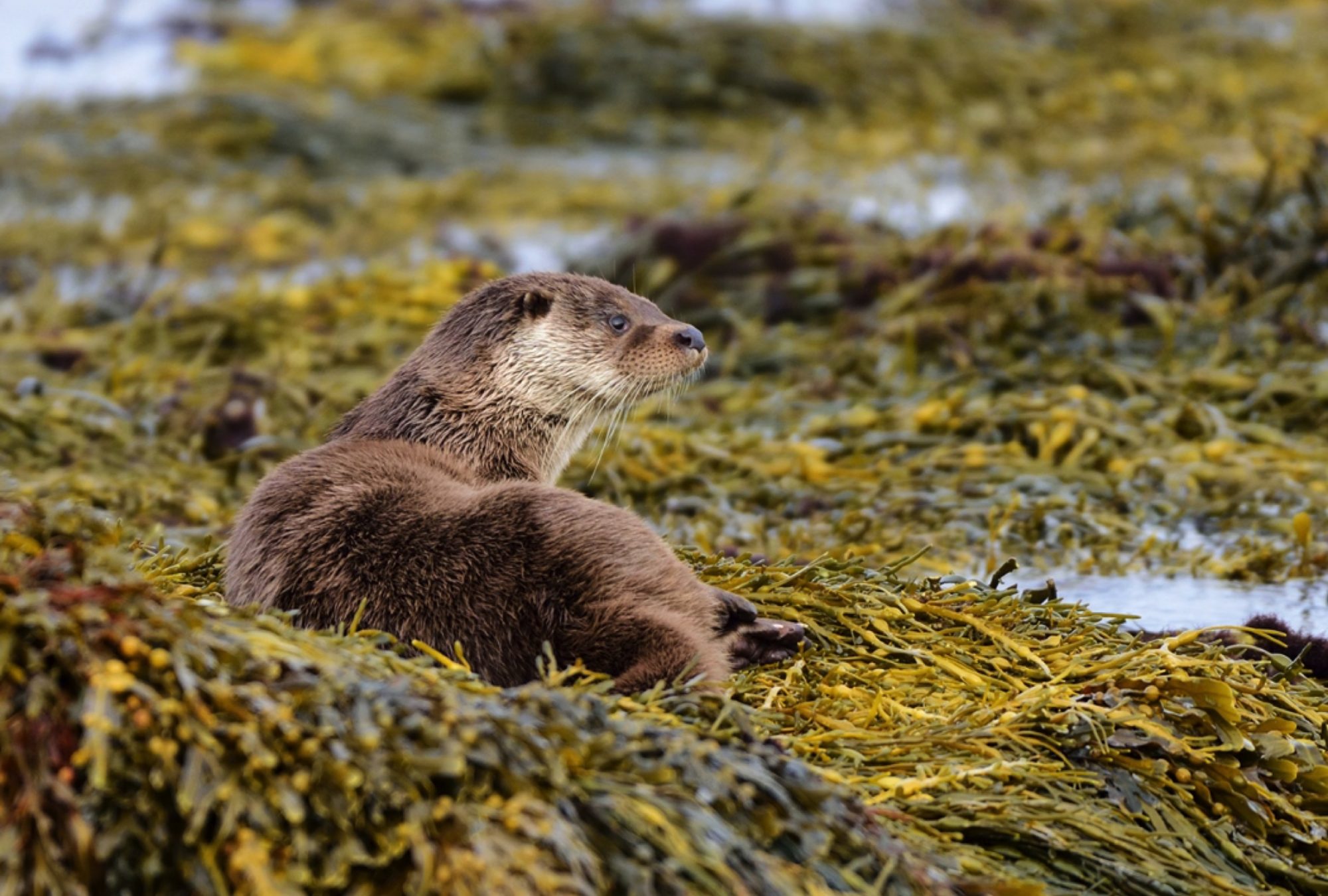 Get close to a white-tailed eagle then feast on lobster and chips
When the largest bird in the UK swoops down alongside your boat to take a fish for his supper, you won't be the only person on board to gasp at the sight. Nick at 
Lady Anne Boat Trips
has been working with the resident pair of white-tailed eagles (also known as sea eagles) for many years now. The chances of an eagle flying low beside you are high and the
photo opportunities
out of this world. 
The experience isn't just limited to eagles, you've a real chance of spotting a rich variety of other seabirds, dolphins, otters and even deer as they swim to neighbouring islands.
When Nick has safely delivered you back to shore you can walk straight to
Kallin Seafood cafe
and feast upon a hearty meal of lobster and chips, scallops or prawns – it's a perfect ending to a perfect adventure!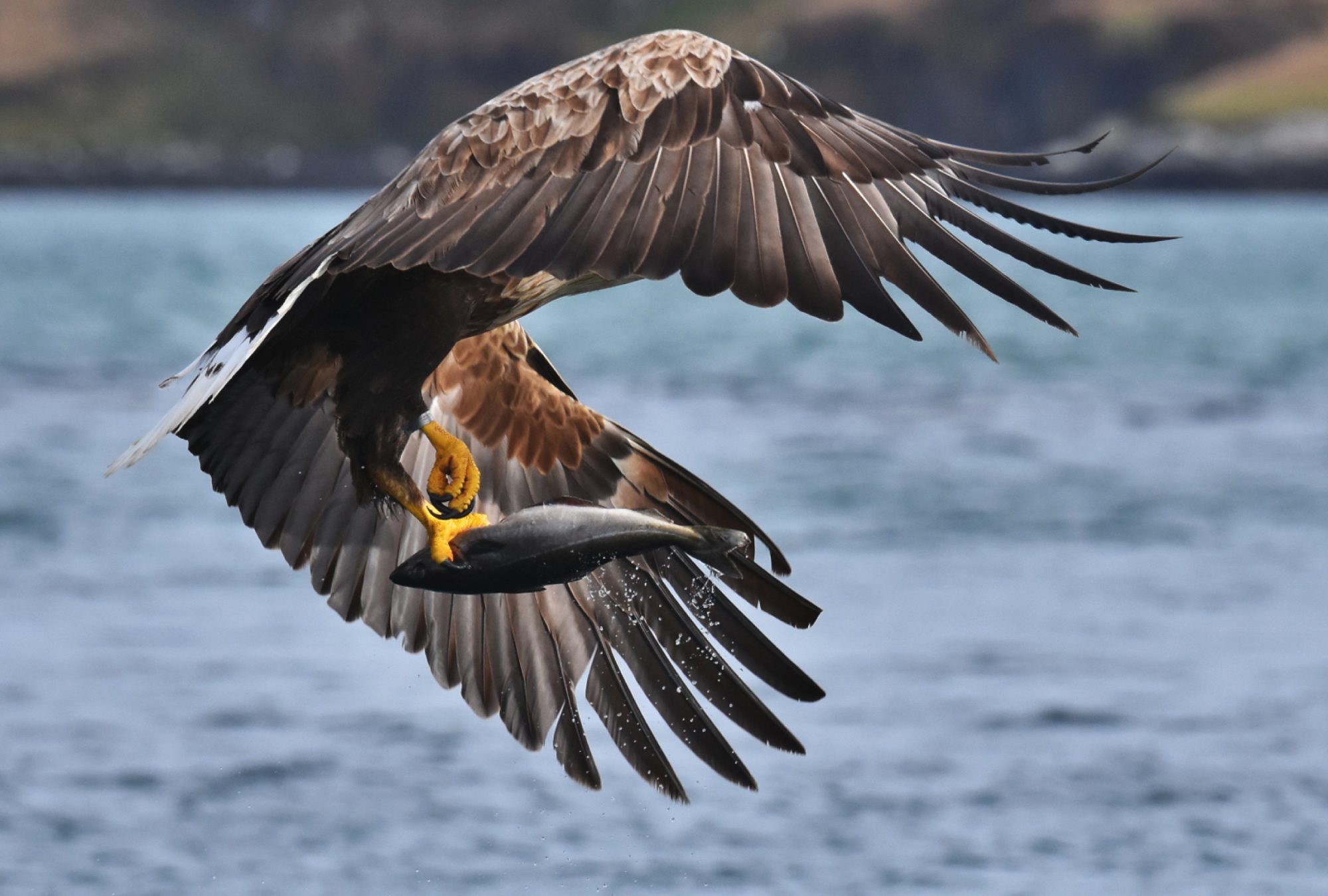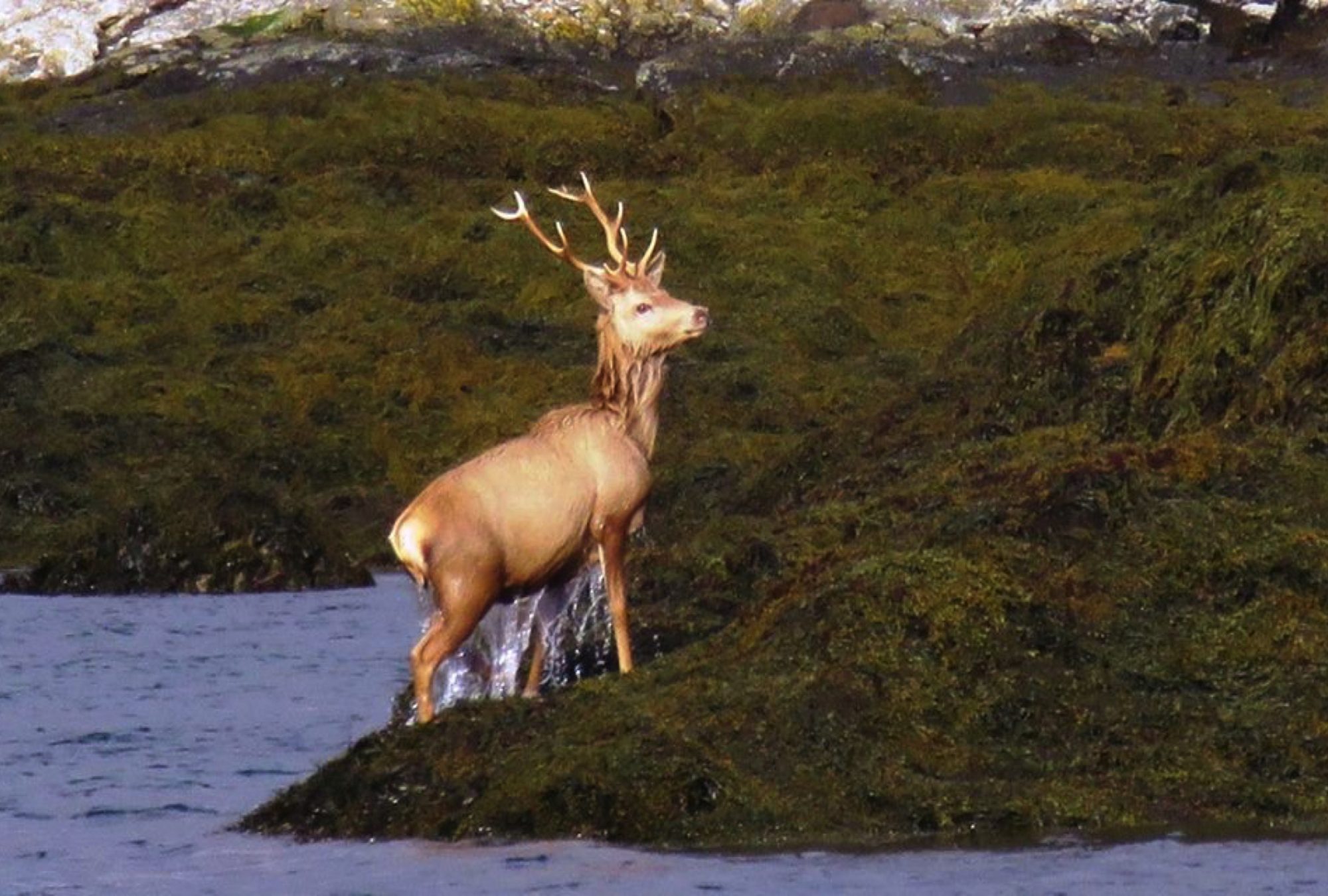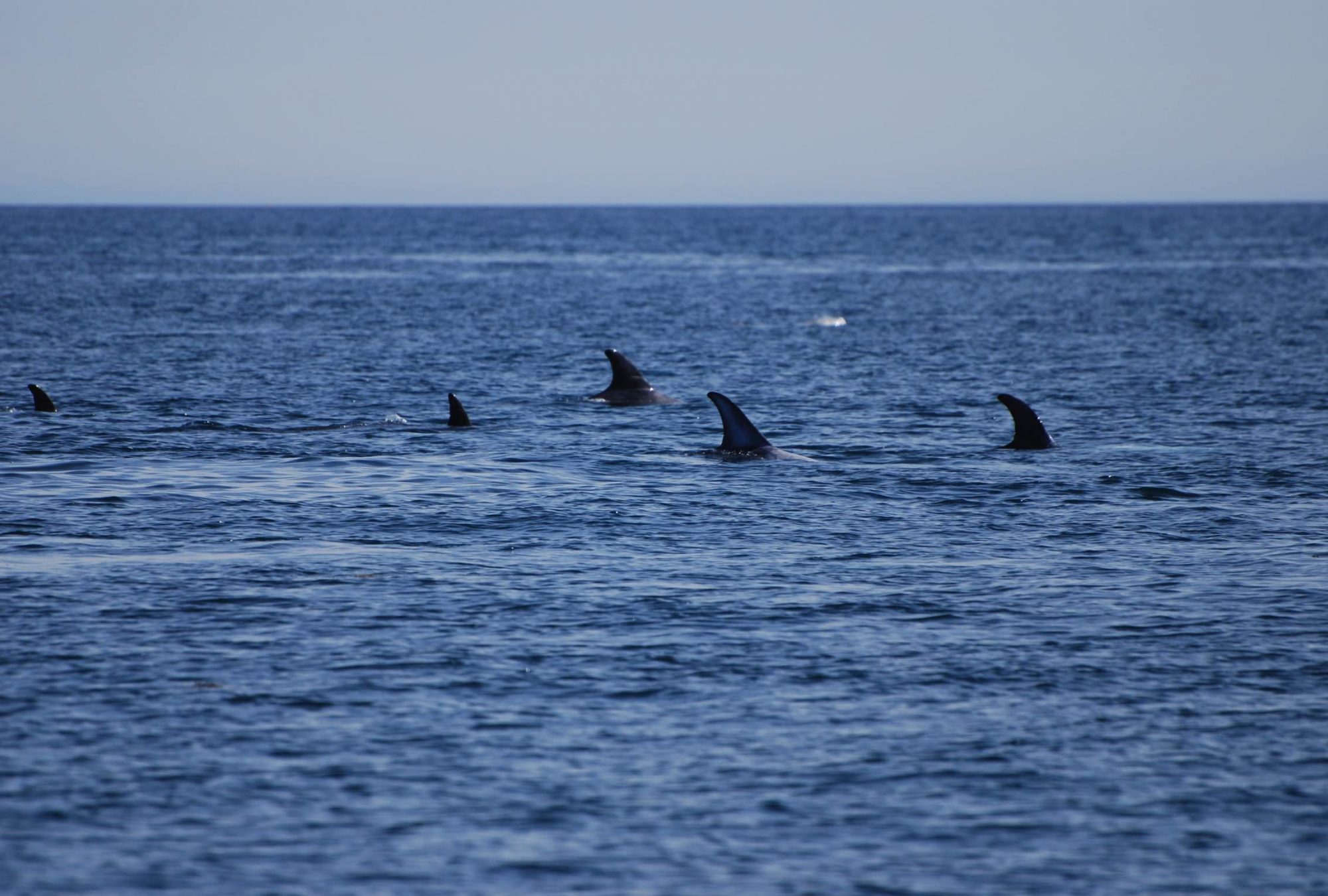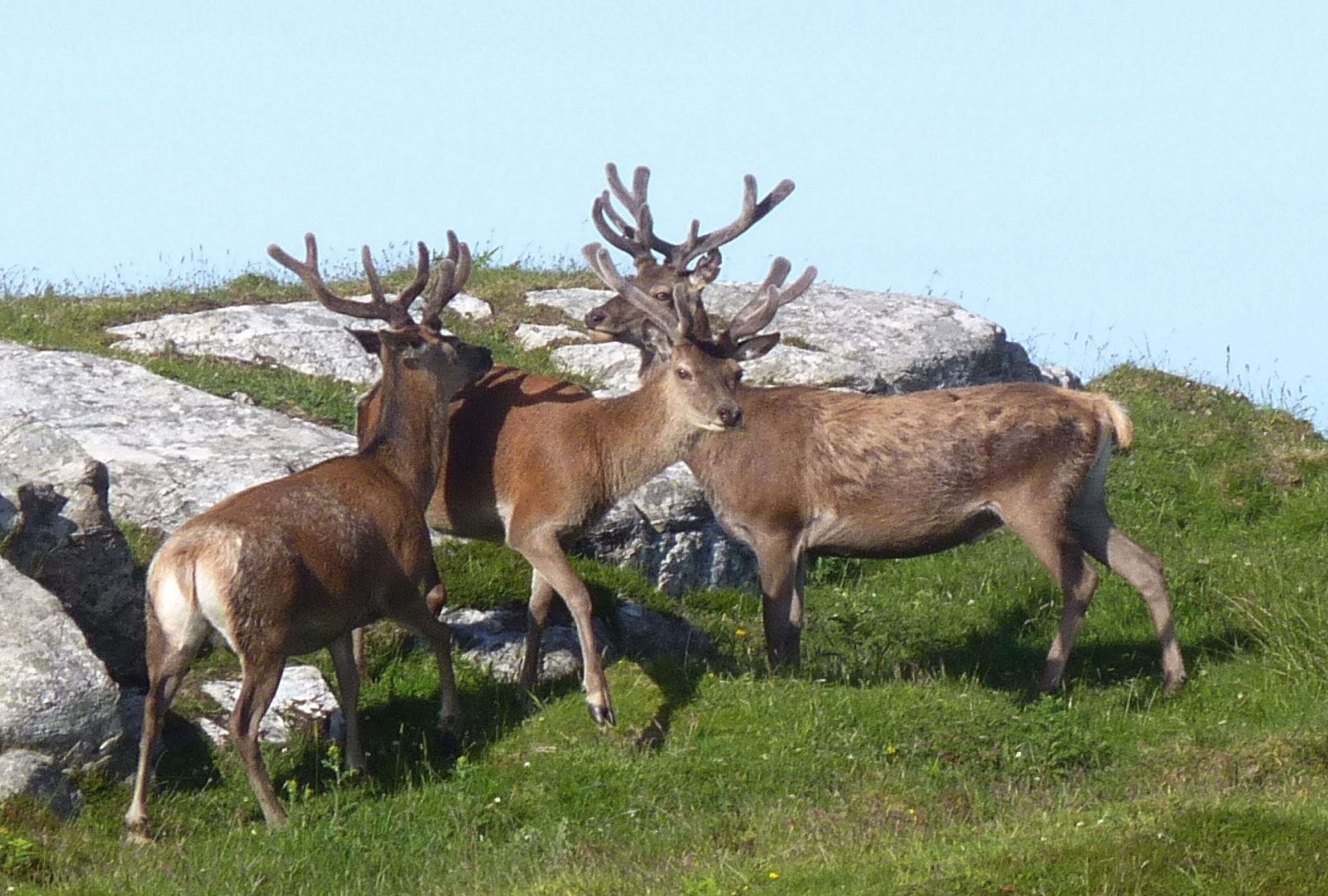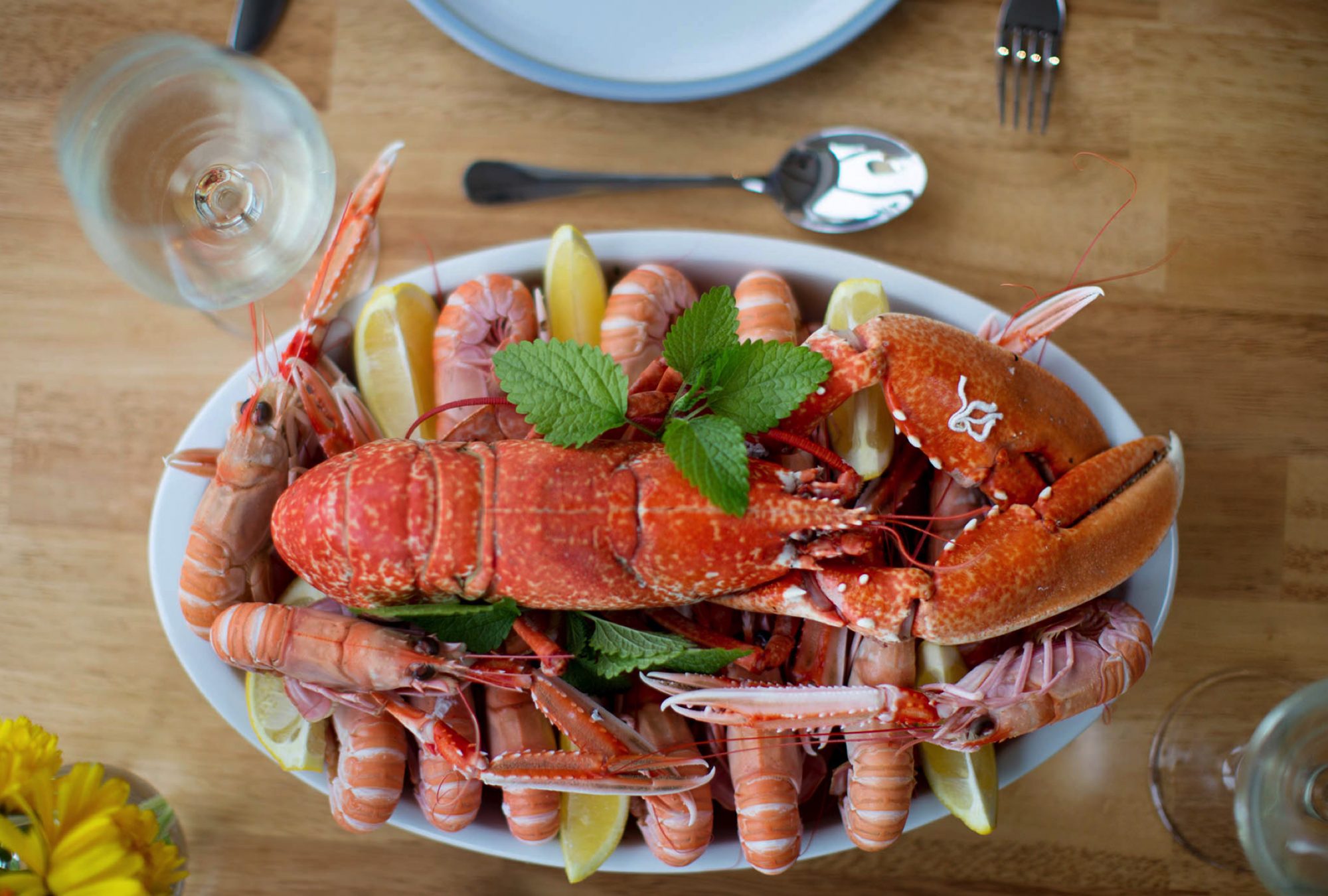 Unwind with Judith – the perfect location for your yoga
Take your yoga practice a step further by embracing your flow in the wilds of the Outer Hebrides. By the beach, in a Yoga Hut or from the comfort of your treehouse; let Judith coach you through your yoga practice and feel yourself stretch out every inch of your body as you sink in to a deep sense of relaxation and wellbeing. If you've never tried yoga before, Judith can offer the perfect introduction to relax and revive. Try out Hot Hatha Vinyasa Flow or even a yoga retreat. Find Judith on facebook at 
Yoga For Life Hebrides
 or at her webpage 
Yoga For Life
.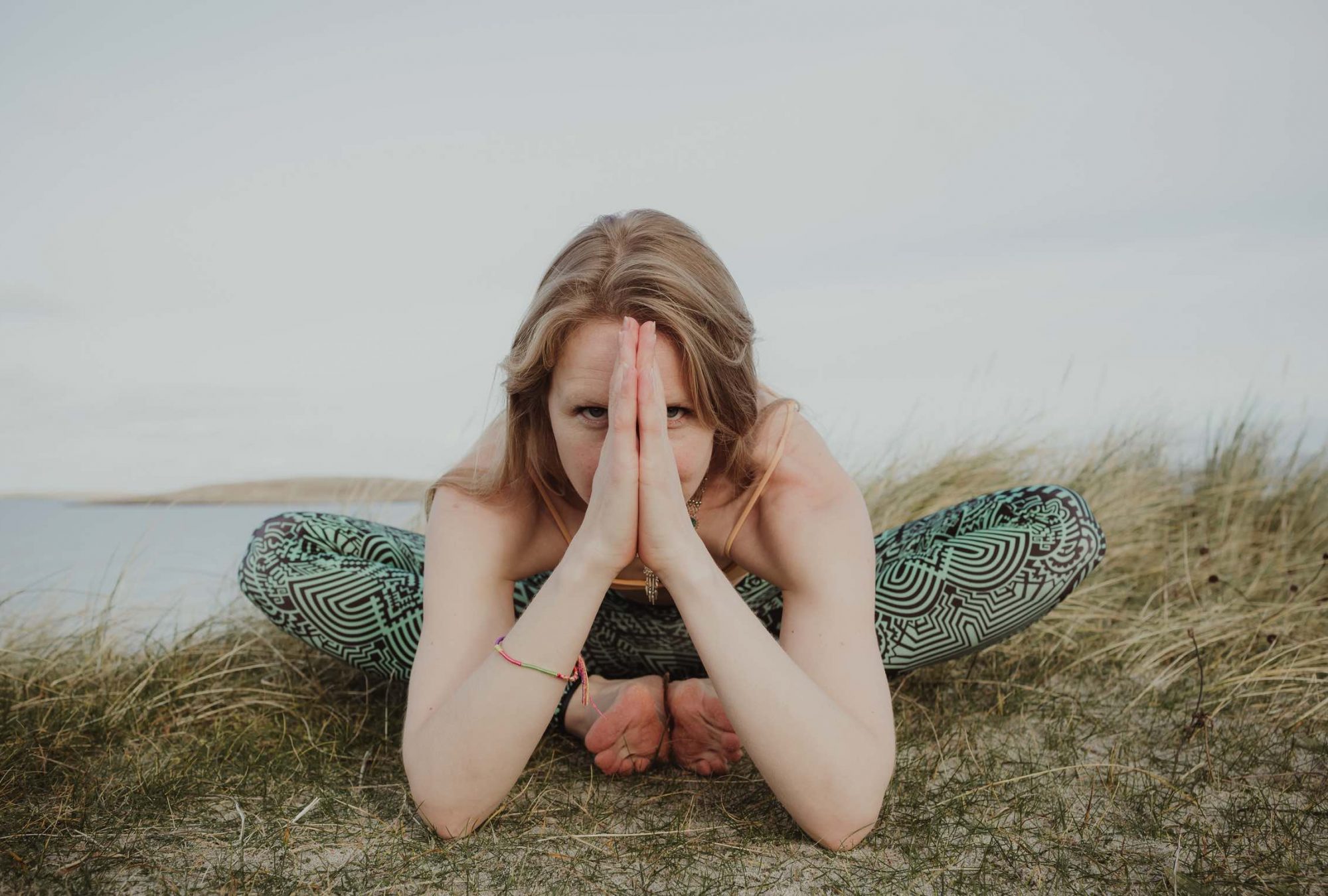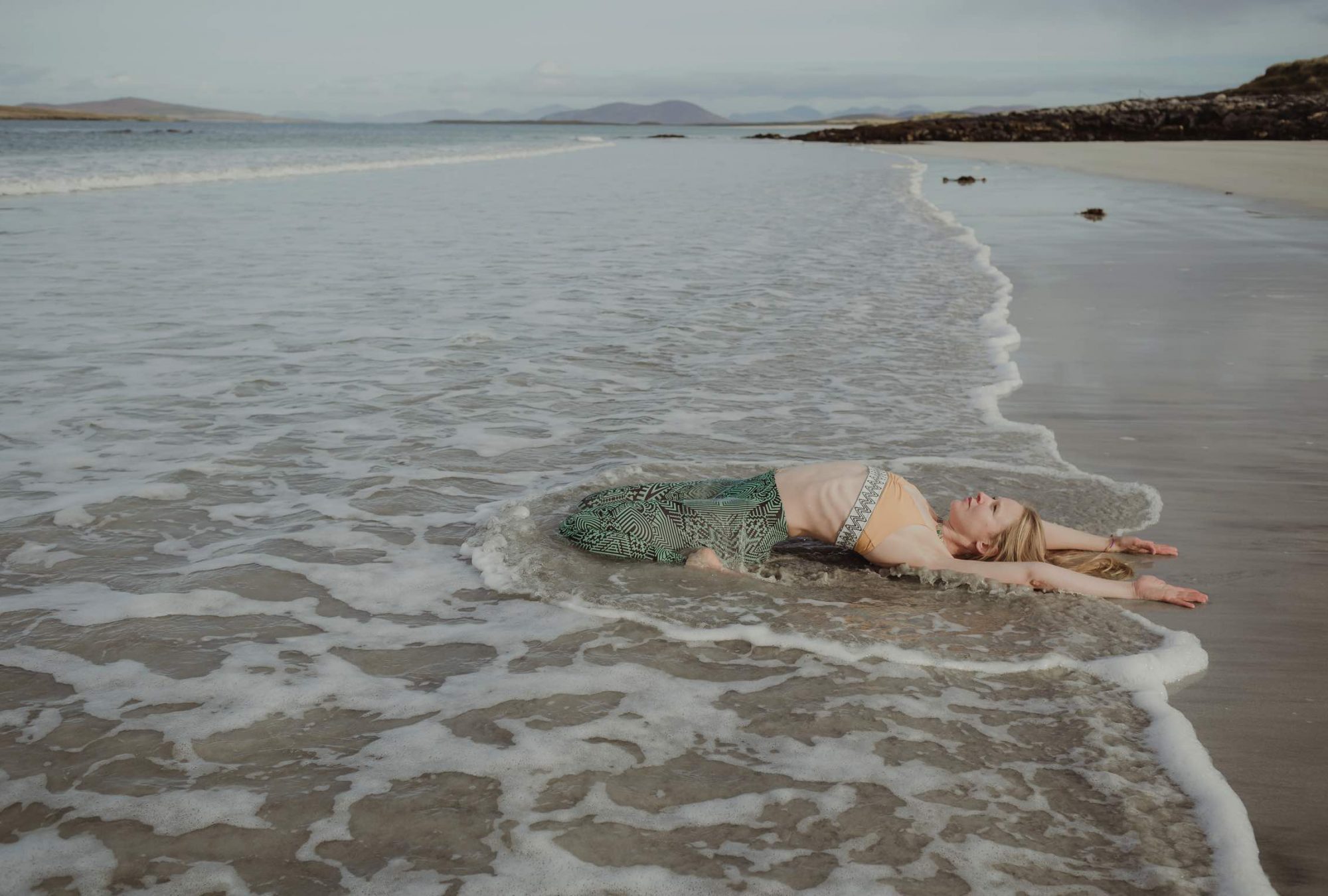 Fish for sea trout on the peaceful banks of loch Struthmòr, North Uist
Enjoy a vast brackish sea loch all to yourself, courtesy of Uist Forest Retreat. We can offer up to 2 guests a day complimentary fishing on this beautiful fishing loch, where you have the opportunity to catch sea trout, wild salmon or pollock. The loch is just a 15min drive from your treehouse, or 5mins from Lochmaddy. When you've worked up your appetite, enjoy a meal at 
Lochmaddy Hotel
, 
Hammersay House 
or 
Taigh Chearsabhagh
. 
Bring your own rods or borrow ours. Fishing permits available for many other lochs on North Uist via North Uist Estate. If you've not tried fishing before and would like a ghille to show you the ropes, this can also be arranged via North Uist Estates.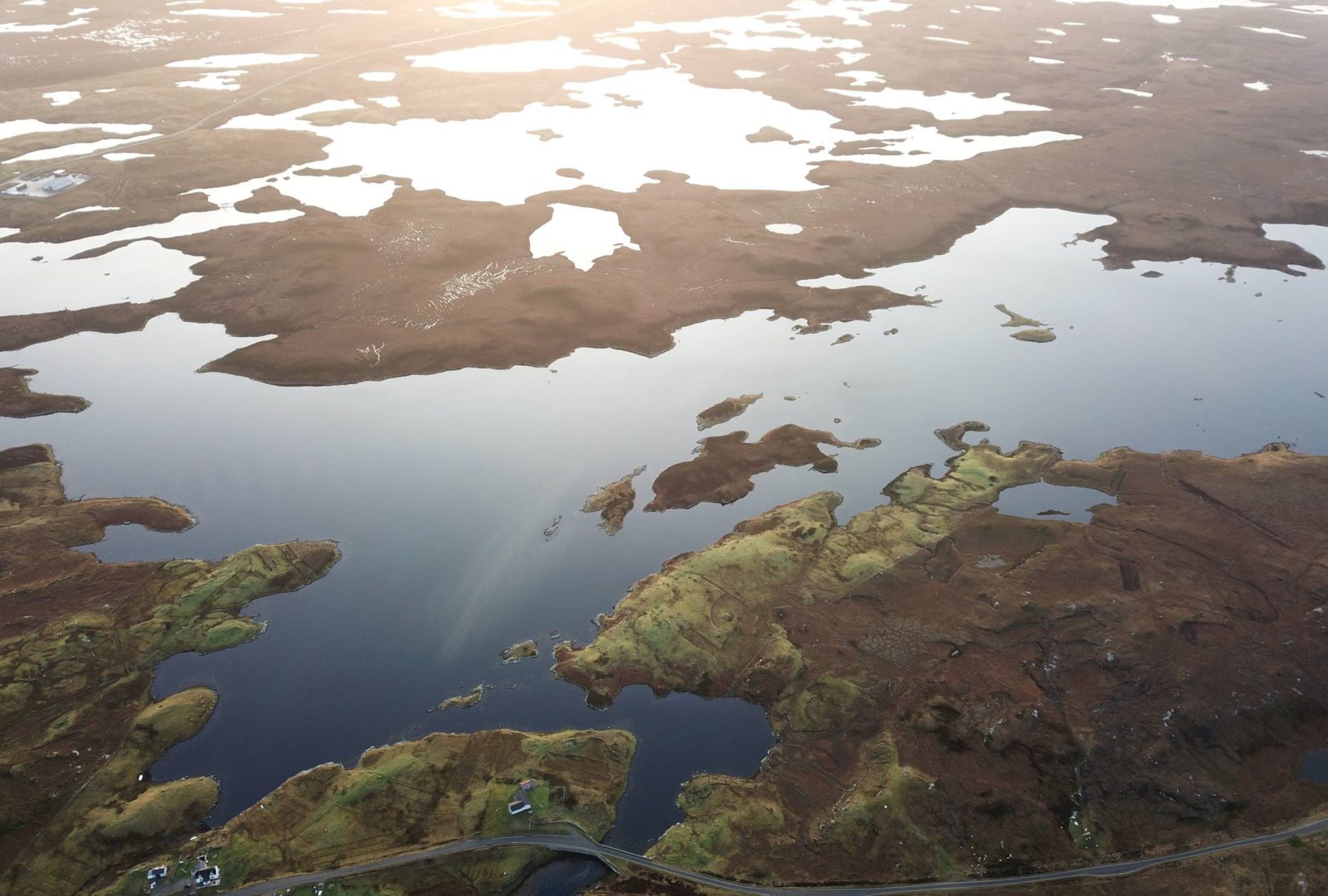 Take a day trip to the Isle of Harris to see Luskentyre, Callanish Stones and Rodel Church
Your stay at Uist Forest Retreat means you are perfectly placed to explore the best of all Outer Hebrides from a single, central location. No need to pack and unpack, settle in your treehouse and take day trips to explore other islands and highlights of the Hebrides. 
Luskentyre is famous for its beach that can be seen from the roadside. Rodel church is a beautiful building set in some stunning scenery. Finally, head for Callanish Stones, just don't be an Outlander and hold on to one for too long……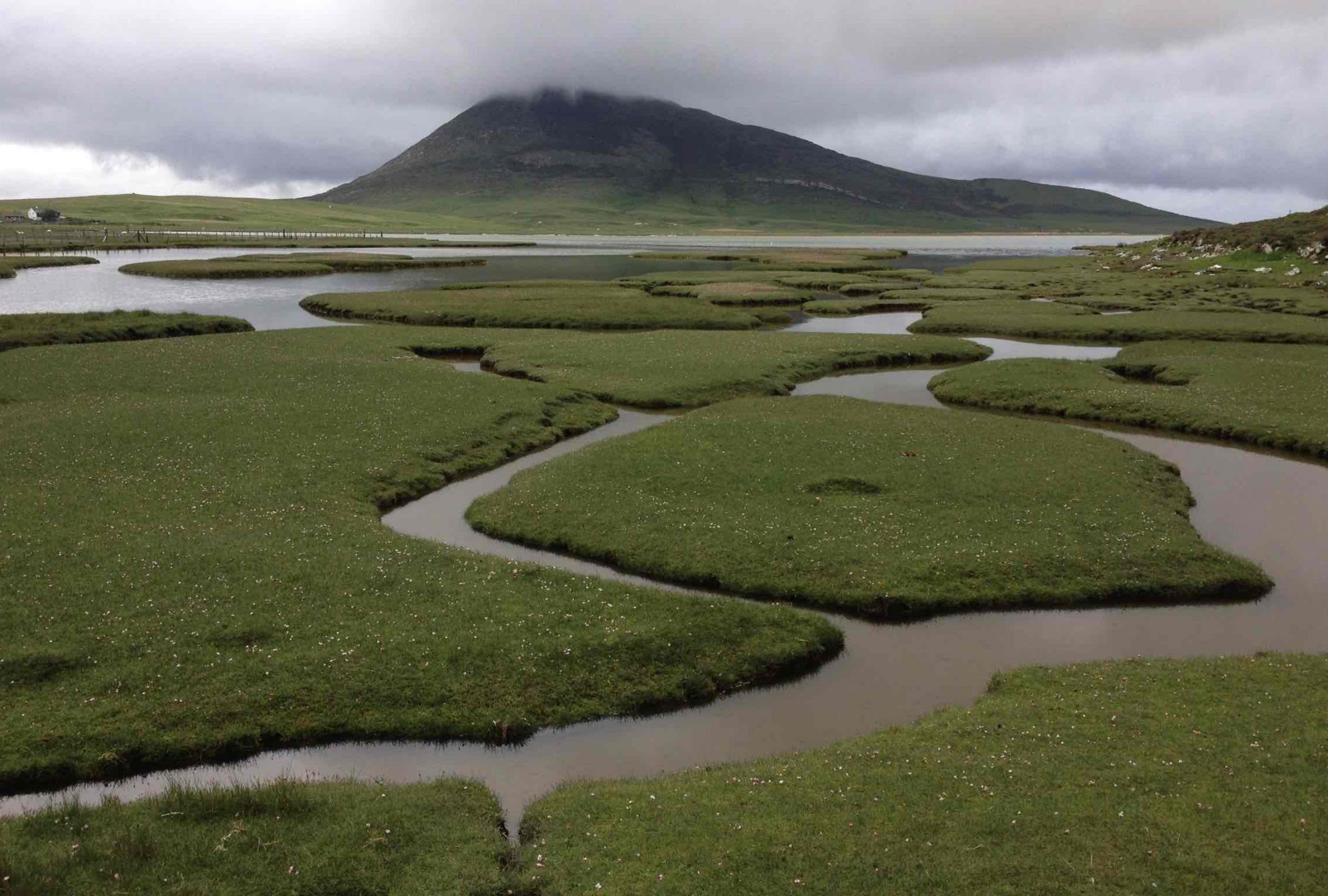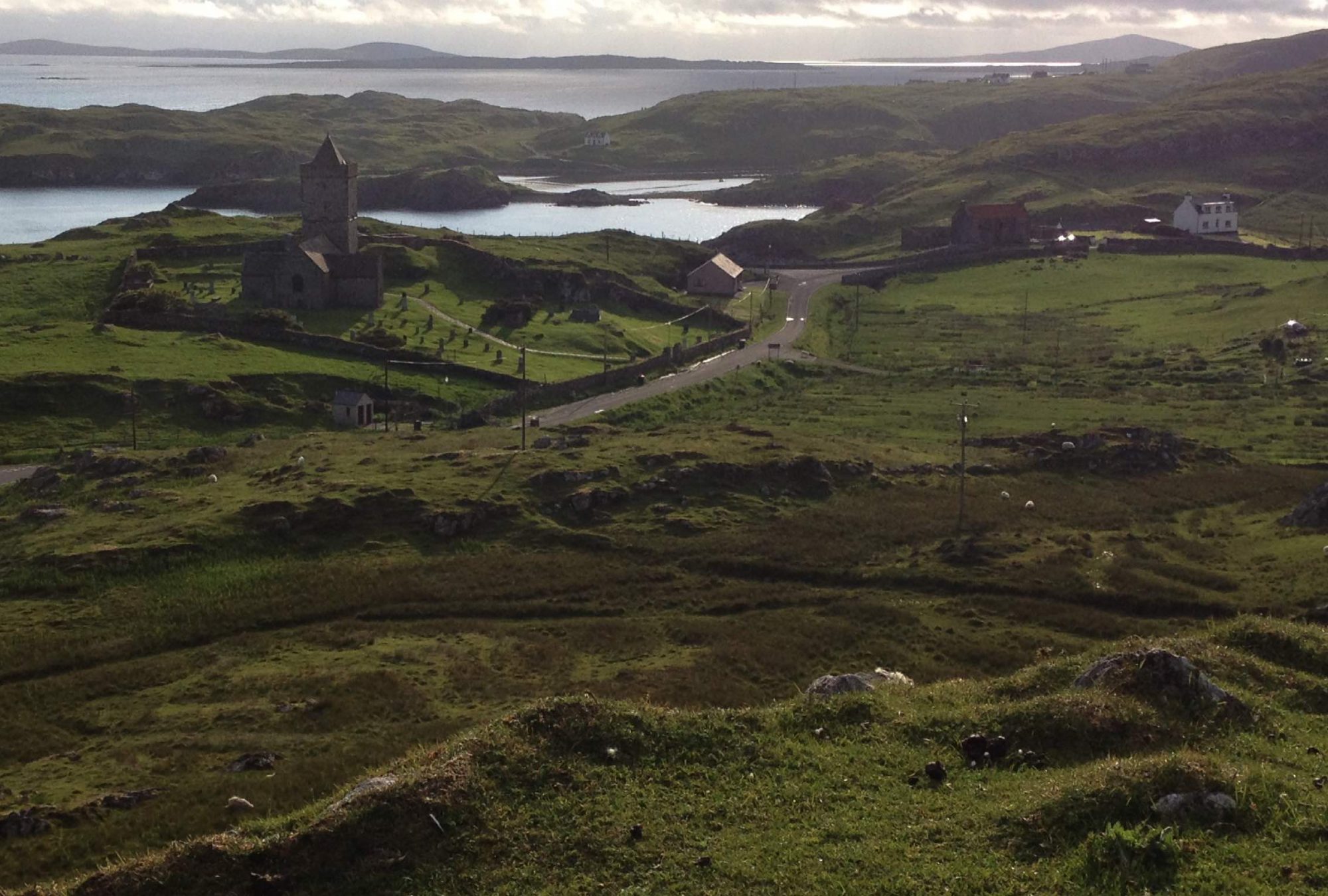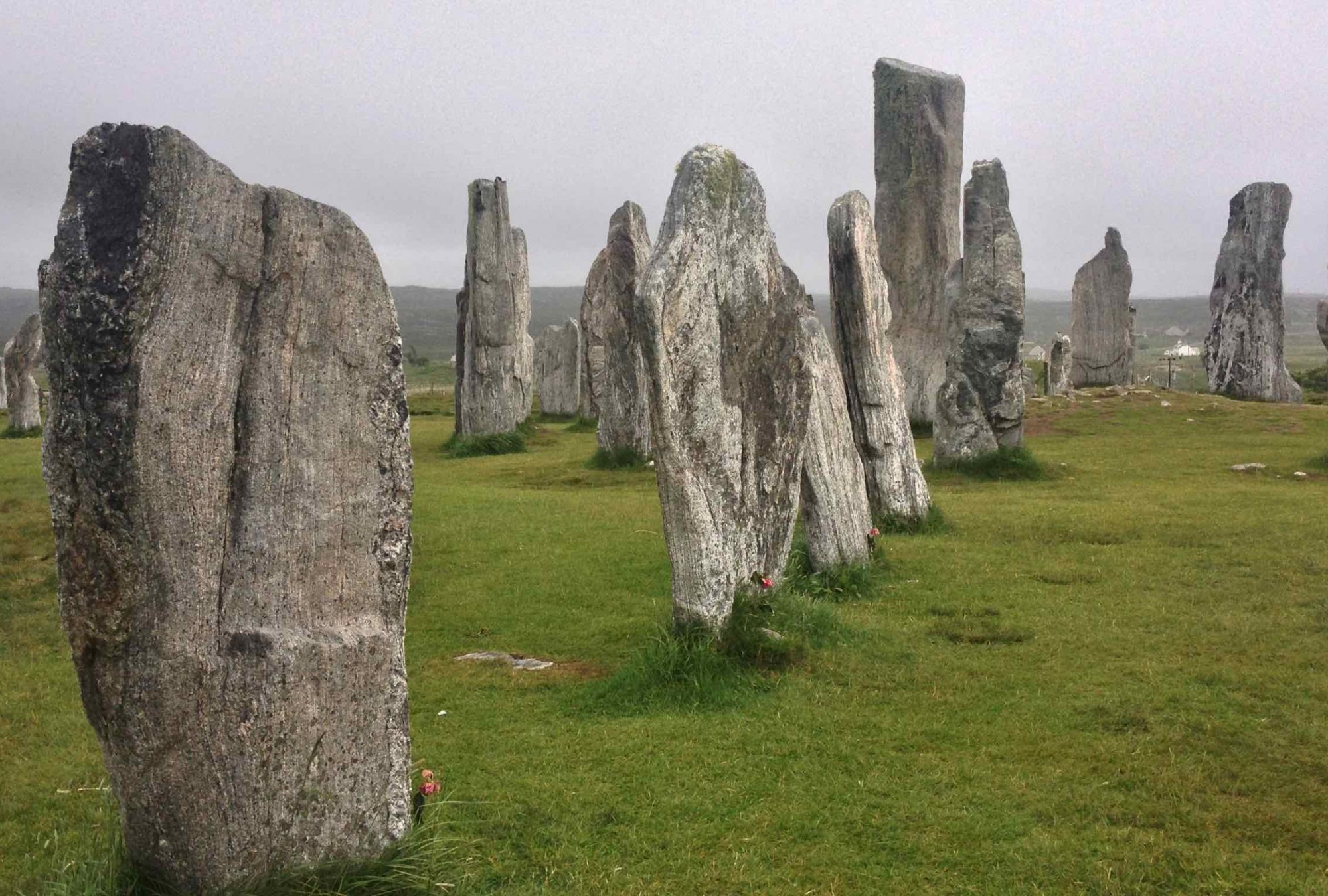 Explore ancient places
Such as Barpa Langais, t
he best preserved Neolithic chambered cairn in the Outer Hebrides. Built by Neolithic farming communities it is just one of the many magnificent archaeological sites that can be found all across Uist. Iron Age wheelhouses and standing stones are common throughout the Western Isles.
For a map showing the many important archaeological sites that can be found in the area, take a look at the website of the National Record of the Historical Environment, 
Canmore
.
Stay in and stargaze 
Don't forget to step out on your balcony on a dark clear night. Or sit in and turn out the lights! Admire the abundant stars, the milky way, and if you're lucky you might even see the Northern Lights. 
For aurora borealis updates, alerts and reports, follow Aurora Watch Western Isles.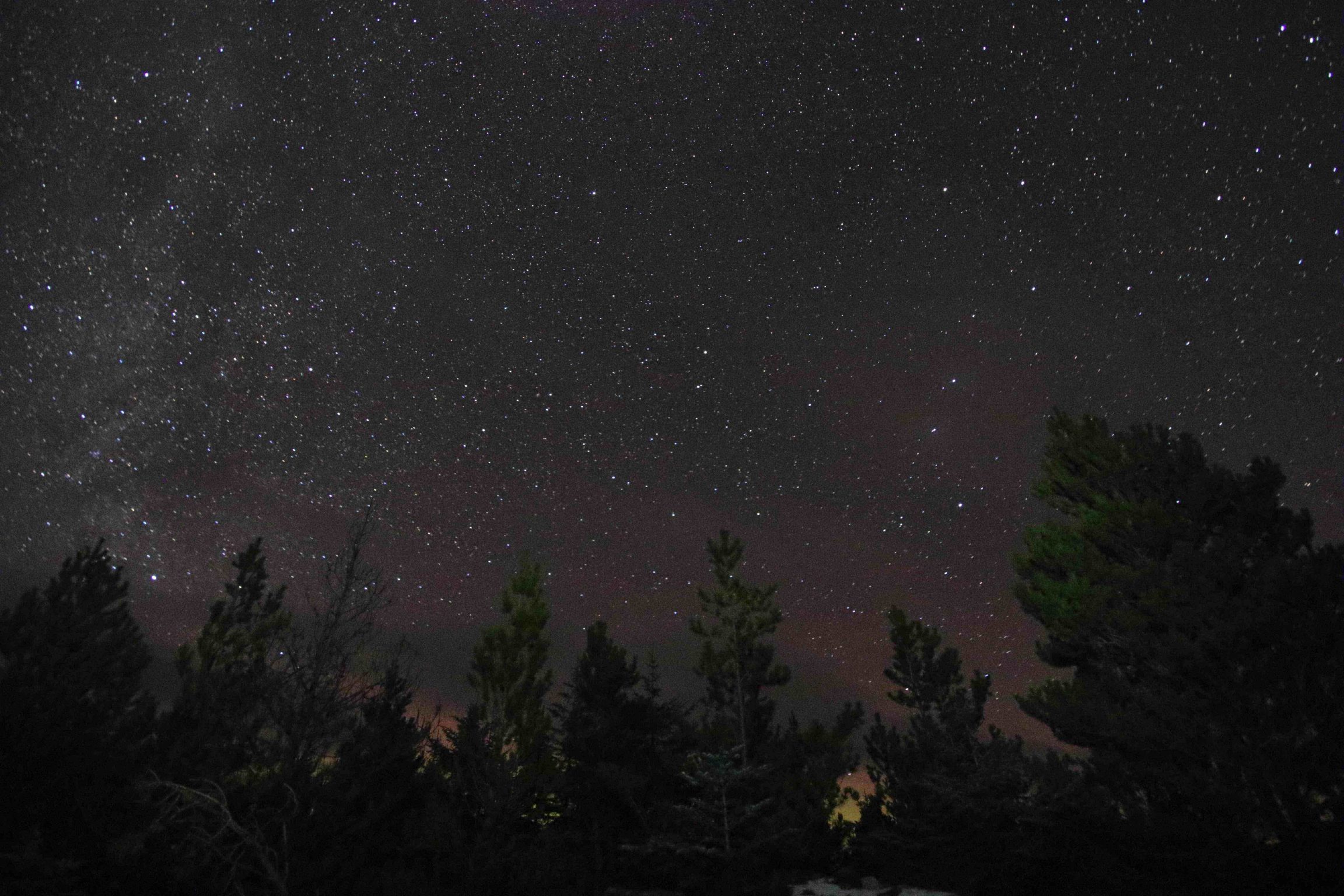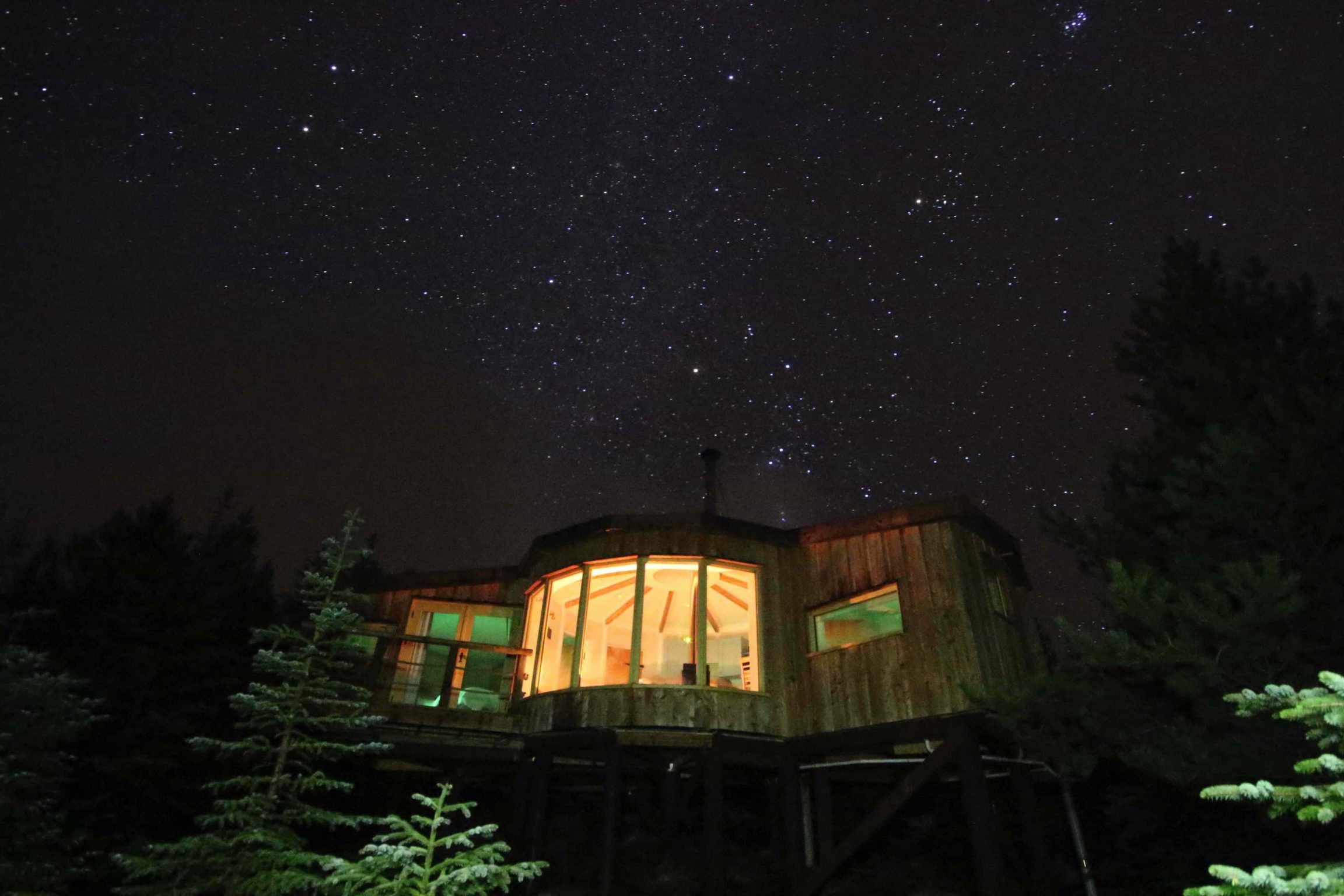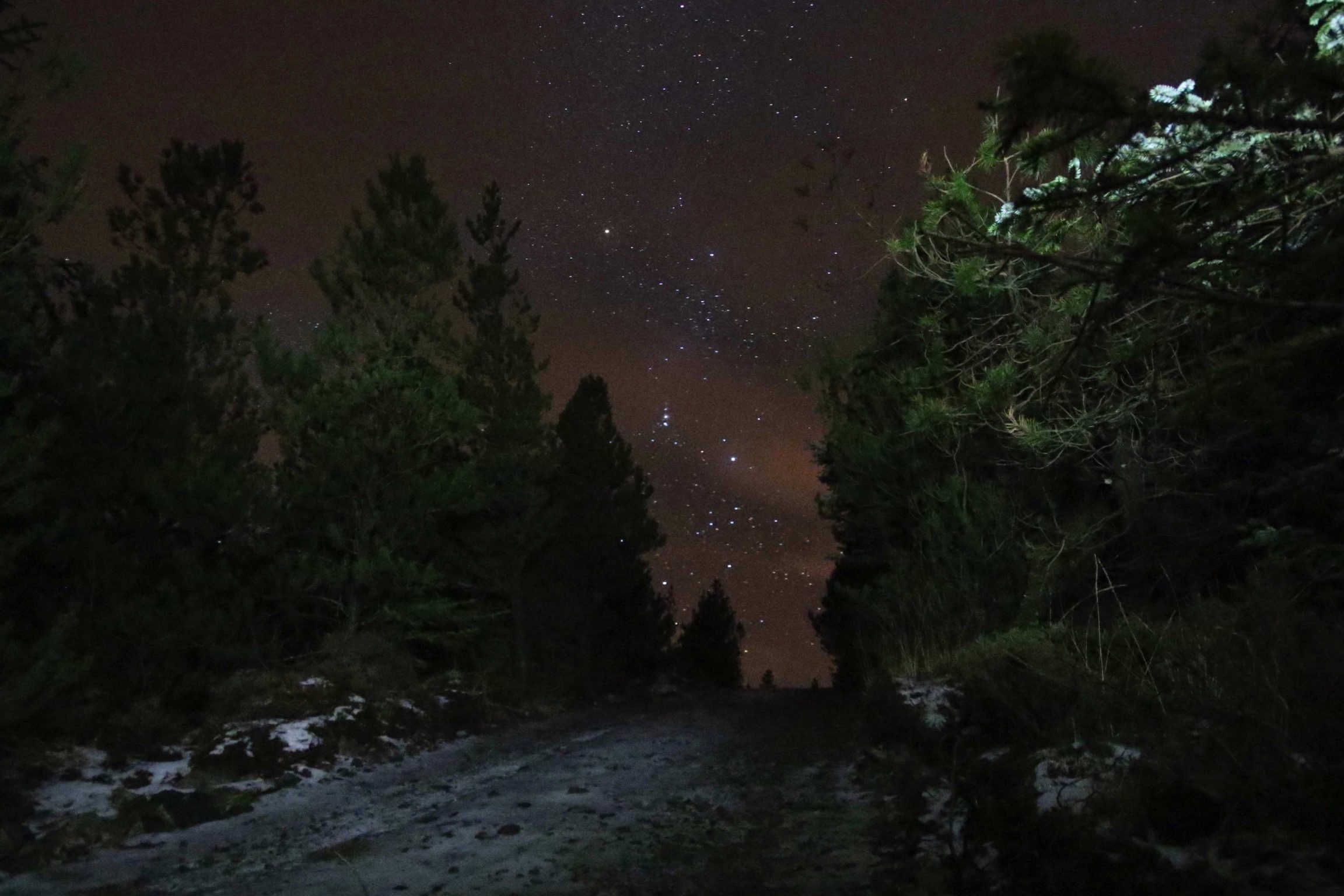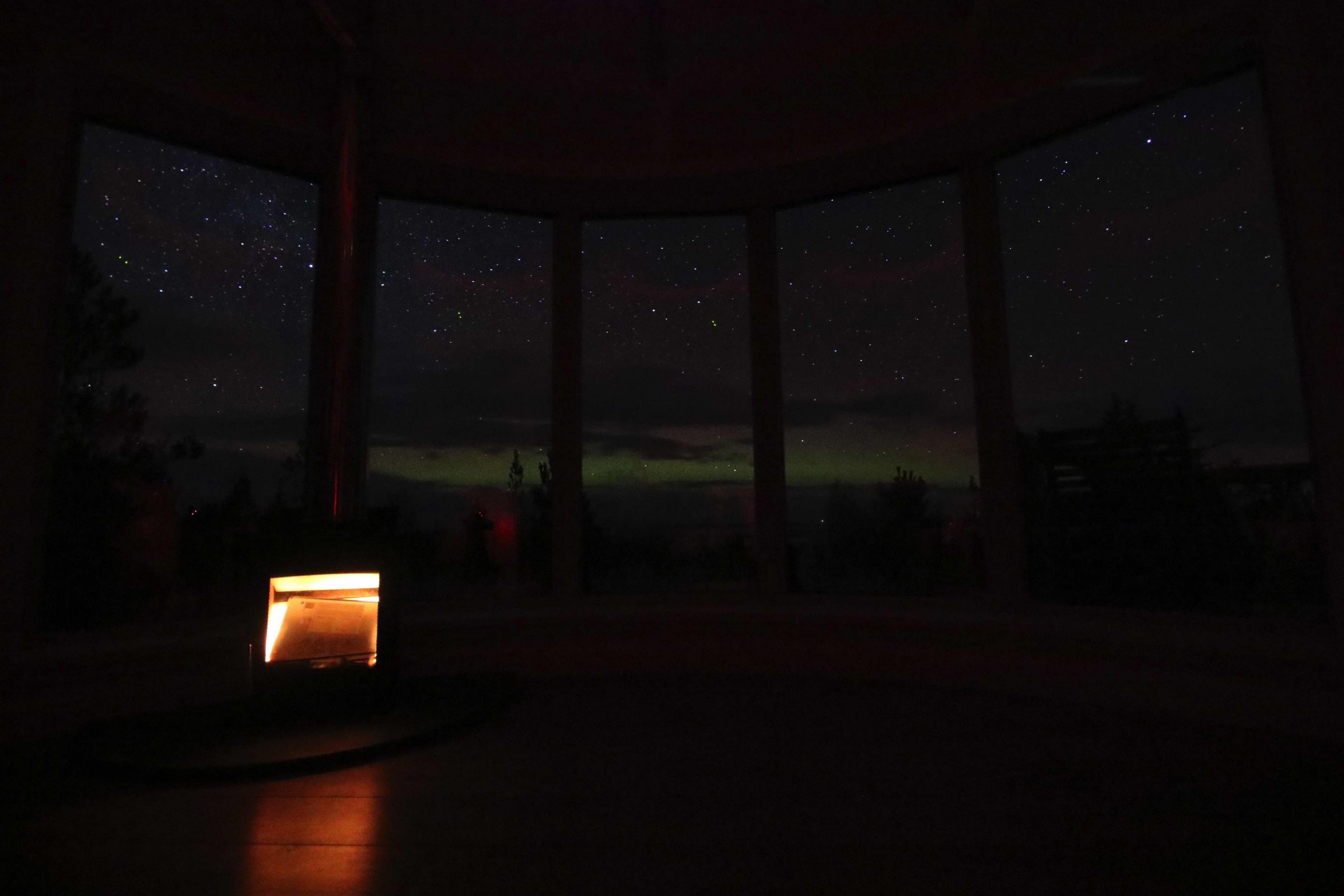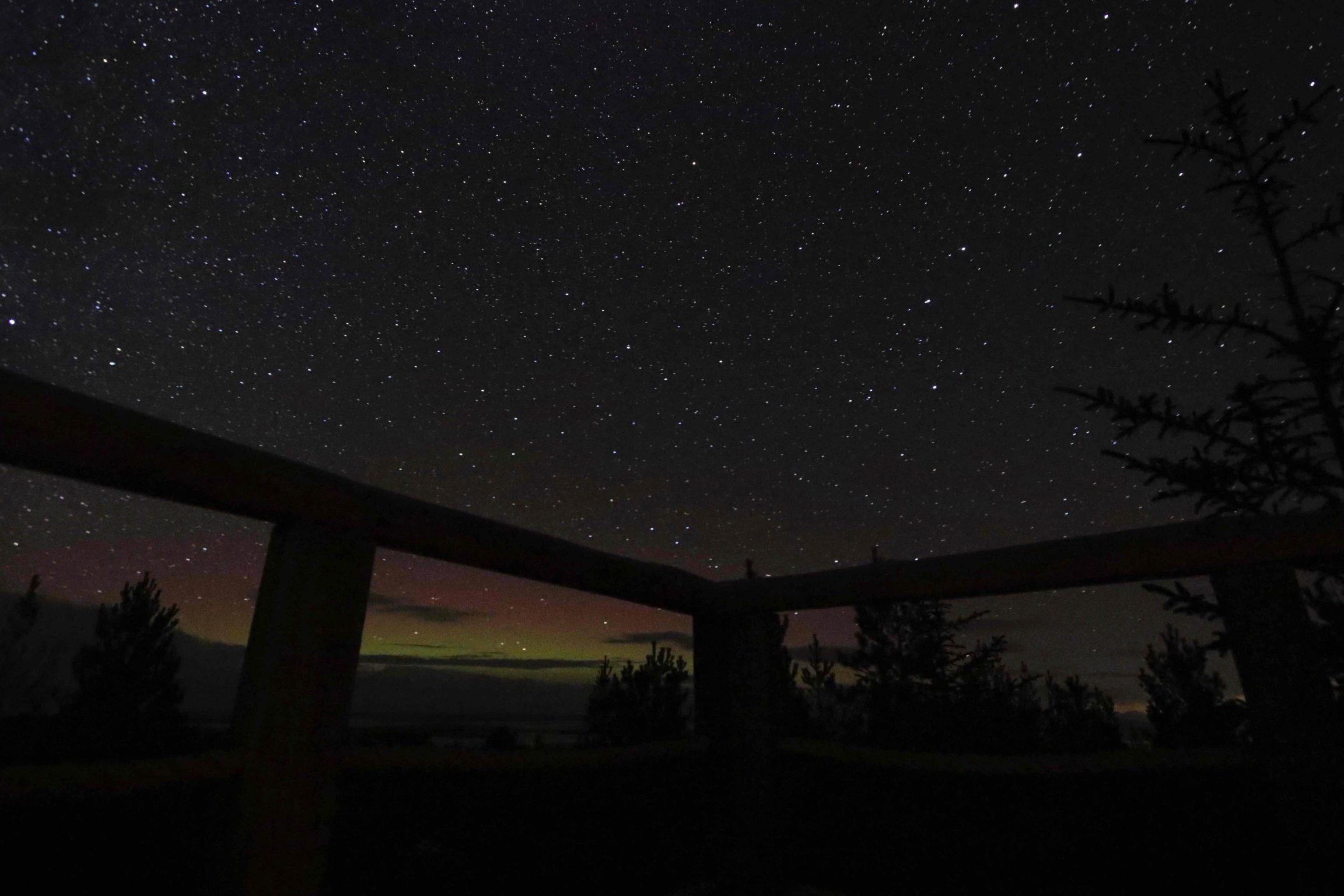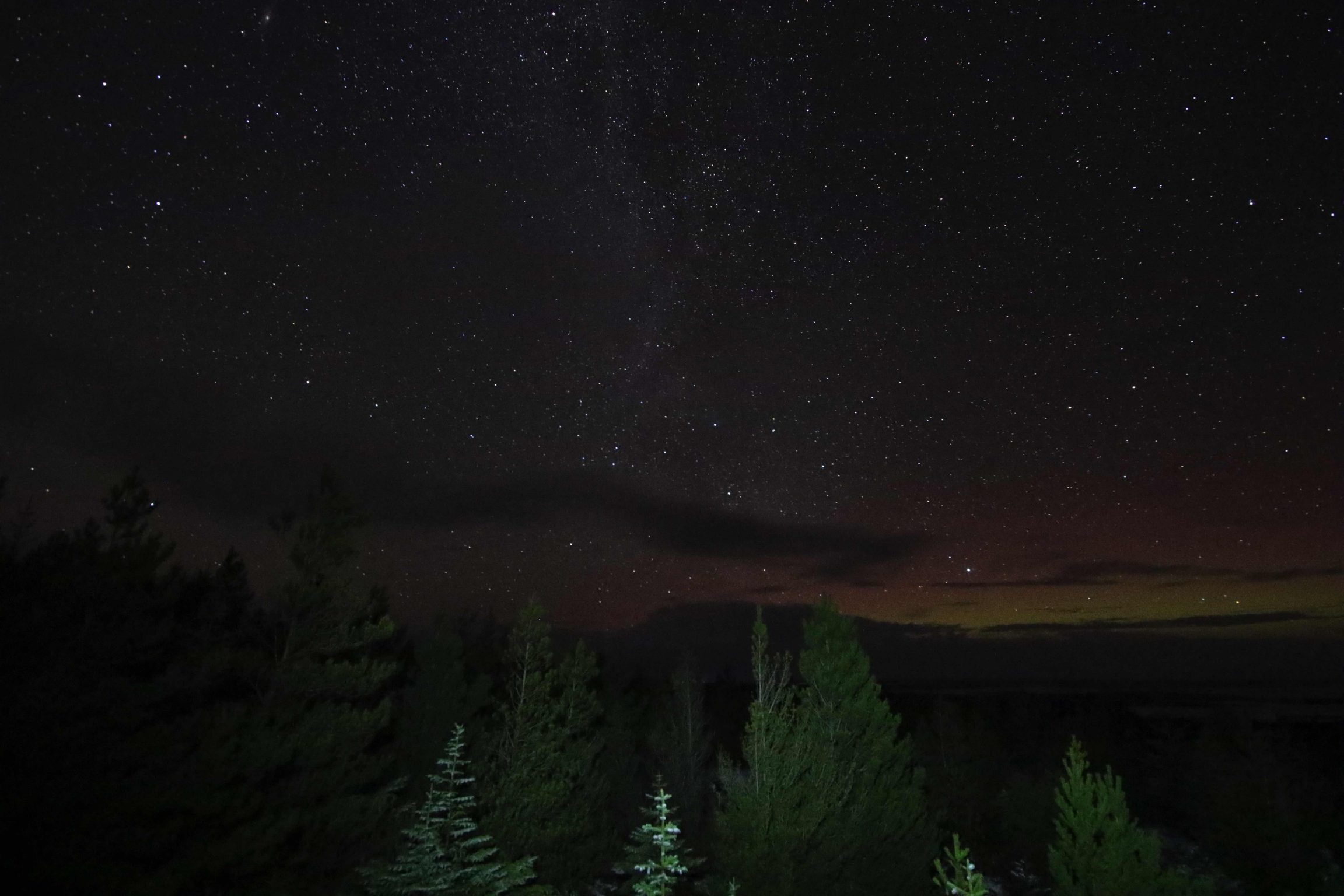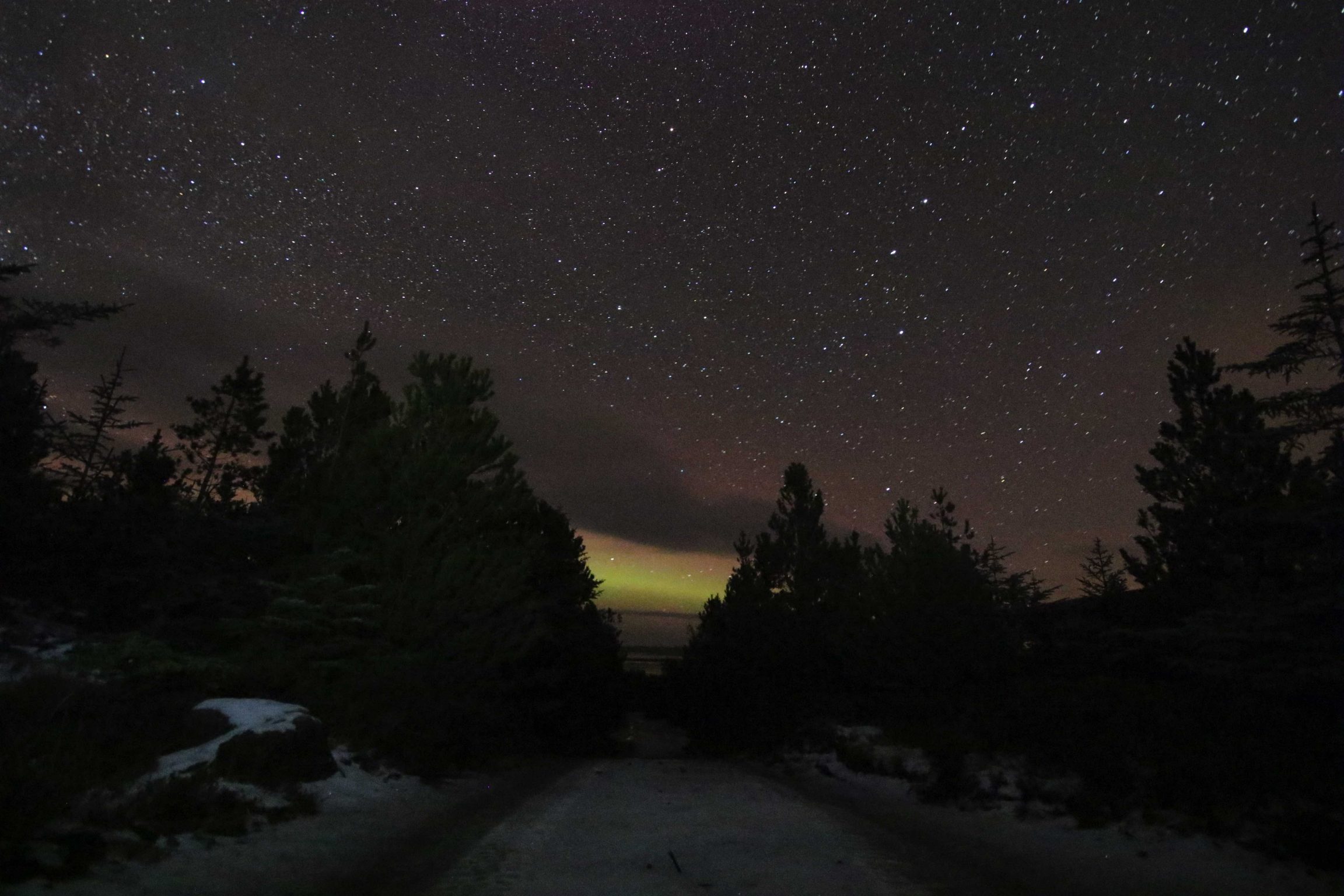 Just want to pause and relax? The cabins let you get as close to the natural environment as possible whilst being comfortable and cosy by your wood burning stove. Just, take it easy……..