There are a wealth of walks to enjoy on North Uist, from dramatic moorland and rocky coastlines to the fertile machair and endless beaches. Along the way you will find some of the finest examples of flora, fauna and wildlife, you really won't be disappointed!
You are welcome to explore the forestry track here in the forest and chance a sighting of a hen-harrier or eagle. In addition, here's a few of our many favourite walks in the area.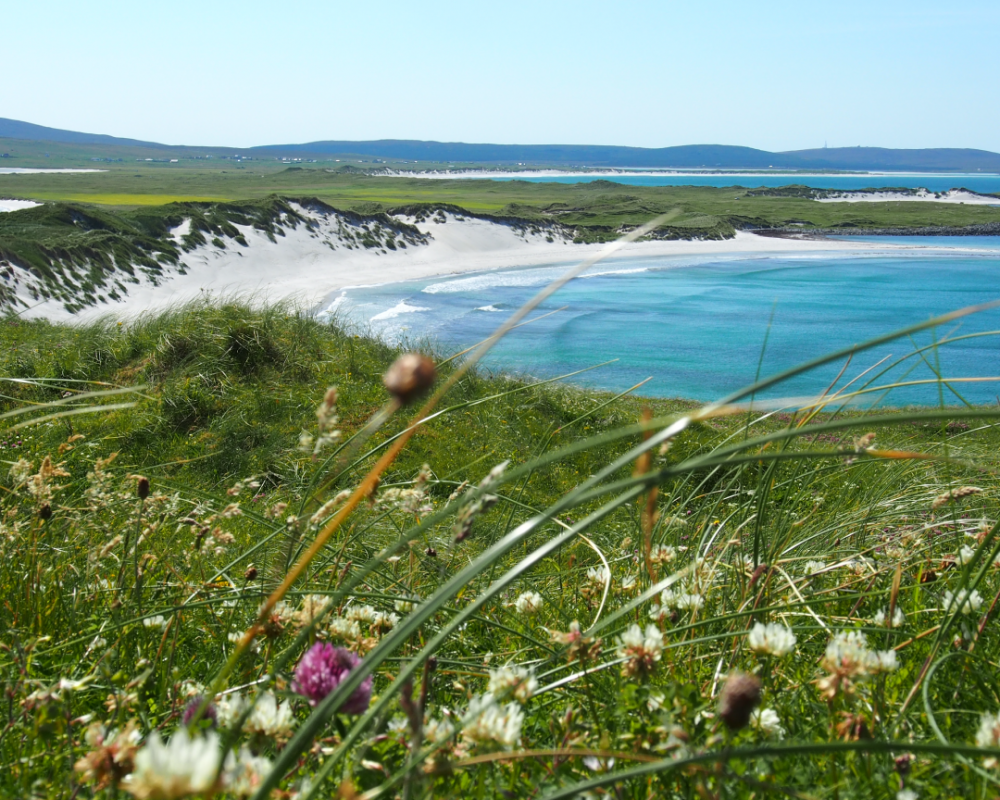 Approximately 3hrs
This walk includes multiple spectacular east and west facing beaches, the excavated Udal archaeological site where families once farmed for thousands of years, a giant midden, graveyard and fresh water spring. It's simply a beautiful day out!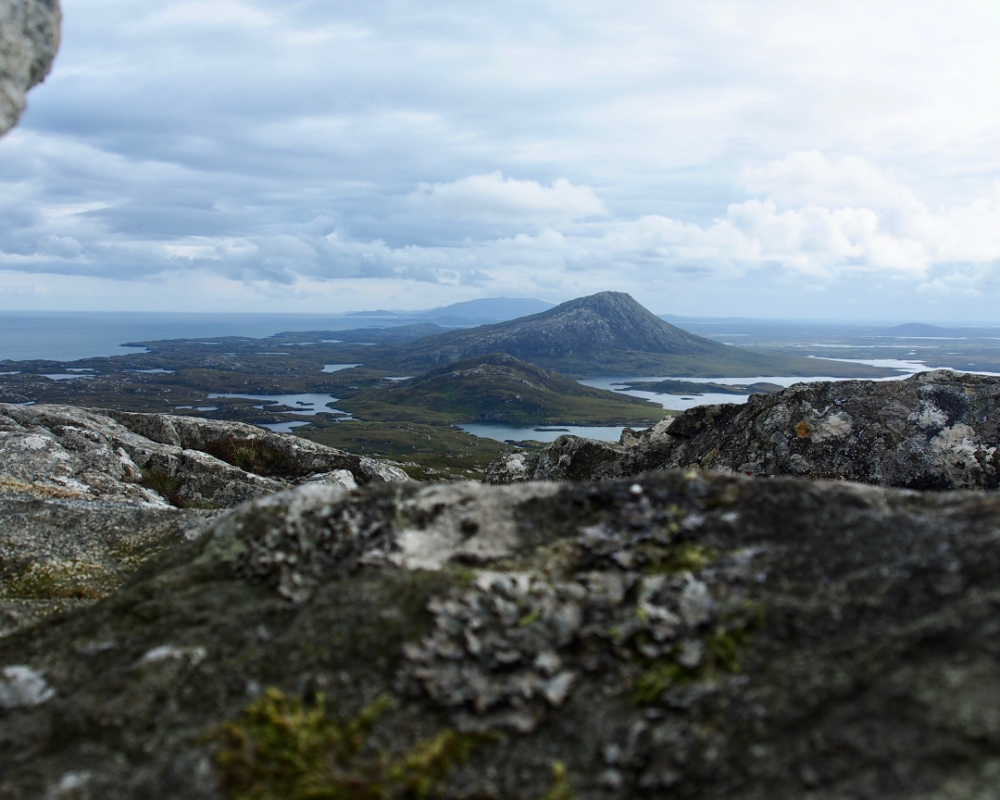 A
pproximately 4hrs
The dramatic and rocky side of Uist. You will pass a site of a World War II air crash and likely see deer and perhaps an eagle along the way. The view from the top is breathtaking with vast plains of heather, moor and lochs. On a clear day you can view hills as far as South Uist, Harris and the Isle of Skye.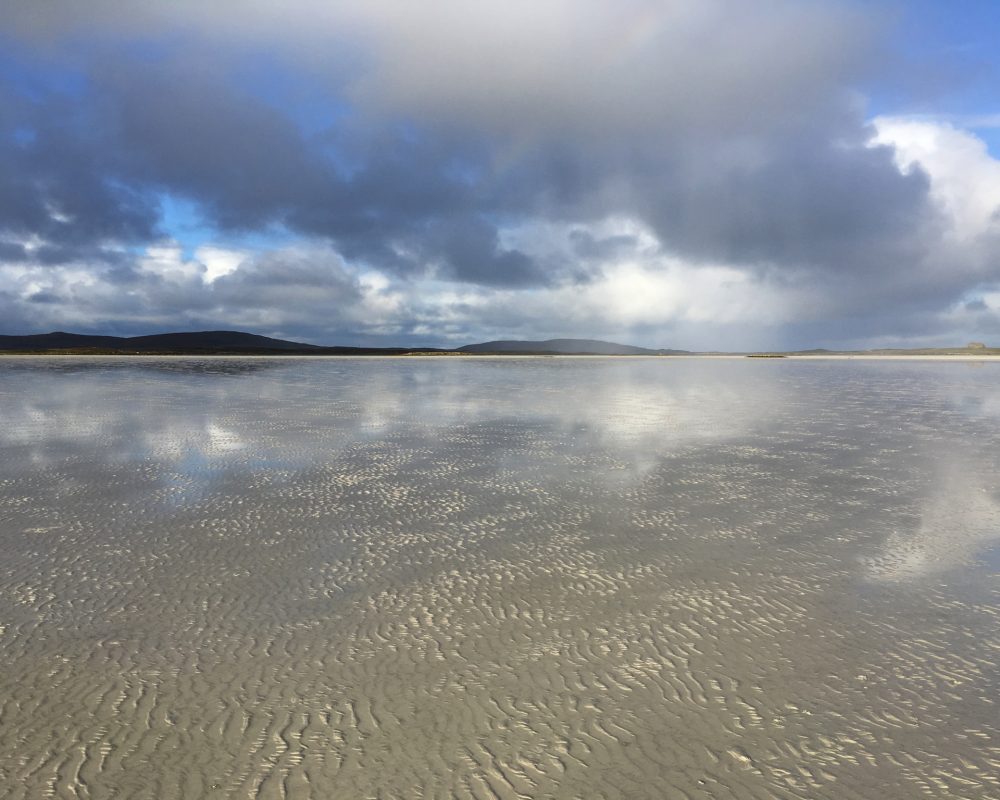 Approx 30mins across the sands at low tide
You'll be watching the tide come and go between the shores of Claddach Vallay and Vallay island from your cabin. You can take a walk across the expansive sands at low tide and explore the island, including around the historic house that once belonged to the late Sir Eriskine Beveridge. The protected Little terns have a nesting site here and the sounds of the rich variety of birdlife can be deafening at times. Please be careful to make your return trip before the tide closes in again!
Sample the edible delights of the Outer Hebrides
Where will your trip take you?
Learn more about the huge natural variety on the island